"I do have a preference. The problem is it needs to have see-through. You have to know what's on the other side of the wall.  I mean a preference is something like that, I mean the problem is you don't know what's on the other side of the wall. You could be two feet away from a criminal cartel and you don't know they're there," Trump told reporters.
Trump also said that if you do not have a wall, "you don't have a country."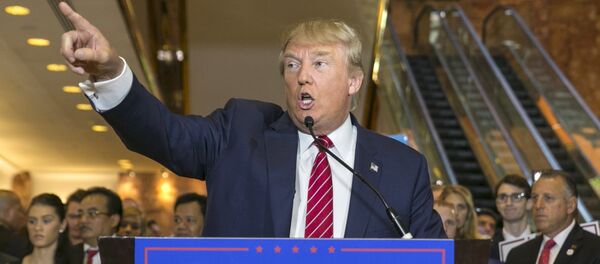 Trump and other administration officials were evaluating eight prototypes at a location near San Diego, California.
Constructing the wall on the US border with Mexico has been President Donald Trump's signature pledge on the campaign trail and during his presidency. Shortly after taking office in January of 2017, Trump signed an executive order to initiate the border wall project.
Last year, US Customs and Border Protection agents have reportedly captured 18,633 illegal aliens, seized 5,554 pounds of marijuana, 483 pounds of cocaine and 1,526 pounds of methamphetamine and 2,521 ounces of heroin at the El Centro Sector, a high-intensity area of illicit immigration and drug trafficking.