"We're also modernizing our nuclear capabilities and rebuilding our nuclear infrastructure," Trump said on Tuesday. "We have to be so far ahead of any other country."
However, Trump called nuclear weapons a capability the US government should never think about using. He said the United States has no choice but to be prepared for anything.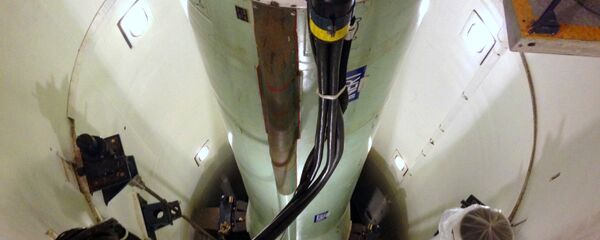 Earlier this month, Russian President Vladimir Putin told parliament that Russia had developed a number of advanced weapons, including intercontinental underwater drones, a prospective hypersonic missile and nuclear-powered cruise missiles. The president stressed that Russia had not violated any arms treaties and had no plans to attack anyone.
Following Putin's speech, a group of US senators said the State Department should start a new round of strategic talks with Russia as soon as possible and discuss ways to increase transparency on non-strategic nuclear weapons.