The archeologists are slowly working their way through the layers of mud, sand and shrubs excavating a city of 40 hectares, entirely in stone and in practically perfect condition.
So far, only one percent of the ancient city, located on the southwestern coast of Eritrea along the Red Sea, has been completed as part of the so-called "African Pompeii" joint Italian-Eritrean project launched about a decade ago by Italian anthropologists and archaeologists Alfredo and Angelo Castiglioni.
"Just as Pompeii lies beneath meters of volcano ash, so Adulis lies under meters of mud due to a catastrophic tsunami that destroyed the city at the end of the 7th century A.D.," archeologist Serena Massa, director of the mission, told Sputnik Italy.
She added that the ancient monuments already excavated by the Italian-Eritrean team with the collaboration of important Italian universities are only a fraction of what the city could offer.
© Photo : ANSA /
Astonishing discovery. A team of Italian archaeologists excavated the ancient port city of the Axum Kingdom – Adulis, practically in perfect conditions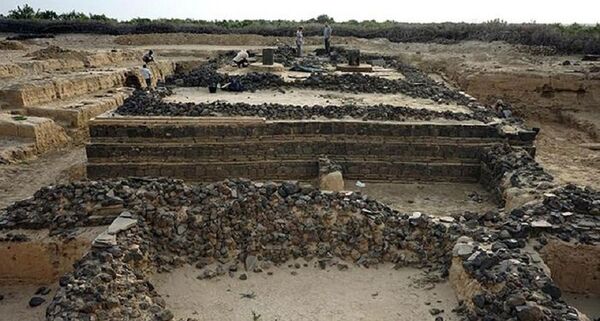 Astonishing discovery. A team of Italian archaeologists excavated the ancient port city of the Axum Kingdom – Adulis, practically in perfect conditions