"The advantage of having a camp on the ice floe is to provide a stable platform to deploy a tracking range, sensors and test equipment for the exercise," Arctic Submarine Laboratory Director Larry Estrada said on Wednesday. "For this year's exercise, the Navy needed a large and very stable ice flow to support the tracking range and a fixed-wing runway,"the US Navy said in a press release.
Estrada explained the runway allows daily aircraft flights to maintain a logistics lifeline with Prudhoe Bay, Alaska.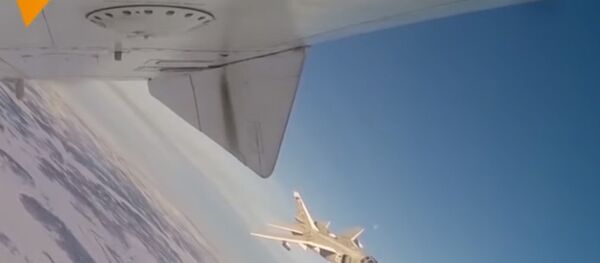 28 January 2018, 17:00 GMT
In addition to its command and control capabilities, the temporary camp houses a galley capable of feeding more than 50 people, a medical bay for potential injuries, a diving shelter torpedo recovery, basic lavatory infrastructure and warm storage for science experiments and gear that should not be frozen, the release noted.
The Seawolf-class fast-attack submarine USS Connecticut, Los Angeles-class fast-attack submarine USS Hartford and the UK Royal Navy hunter-killer submarine, HMS Trenchmant are participating in the annual Ice Exercise (ICEX), according to the release.
After completion of the exercise and departure of the submarines, the Navy and team members from University of Alaska Fairbanks and Ukpeagvik Inupiat Corporation will dismantle the camp and return the site to its original condition, the release said.
Nations bordering the Arctic, including the United States, Russia and Canada, are actively seeking ways to develop vast energy, mineral and fishery resources that are believed to lie beneath the ice.