The new data shows that 10% more weapons were traded in 2013-17 compared with 2008-12, continuing a trend that began in the early 2000s in the wake of the 9/11 attacks and the launching of the US-led war on terror. Countries in Asia, Oceania and the Middle East all increased their purchasing of arms while Africa, the Americas and Europe all saw a decrease. The five largest arms exporters – the US, Russia, France, Germany and China – collectively made up 74% of all arms exports in this period. Chair of the SIPRI Governing Board Jan Eliasson said:
"The increased flow of arms raises concerns over their impact on international peace and security. It stresses the need to improve and implement international mechanisms such as the Arms Trade Treaty."
READ MORE: Global Arms Trade Hits Cold War Levels, Driven by Demand from Asia, Middle East
The US Out in Front, Again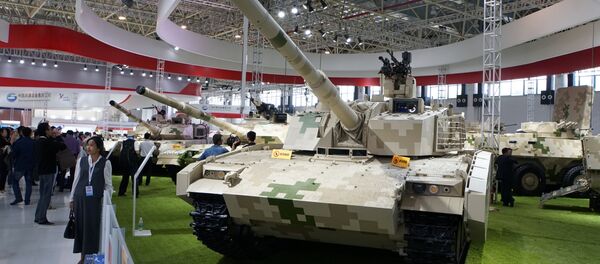 12 October 2017, 13:49 GMT
For the 2013-17 period the US accounted for 34% of the world's arms exports, an increase of 25% on 2008-12. This was 58% higher than Russia in the number 2 spot, and involved selling weapons to 98 countries, with 49% of the total US exports going to states in the Middle East.
Sputnik spoke exclusively to Siemon Wezeman, Senior Researcher with the SIPRI Arms and Military Expenditure Programme, who sees this trend as likely to continue. He identified the underlying issue as "high threat perceptions and very low trust" and elaborated:
"For the Middle East the demand will remain high. The biggest factor to bring that market down is the availability of funds as oil prices have gone down so much since 2014 — most of the current high level of deliveries is on orders from the 'fat' years when the oil income was high."
Meanwhile, weapons exports by Russia decreased compared to the previous five year period, falling by 7% while Germany's sales fell by 14%. France increased its distribution of weaponry during 2013-17 and became the world's third largest exporter. Other countries to have increased their selling of weapons included Israel (55%), South Korea (65%) and Turkey (145%).
Arms Imports Double in a Decade in the Middle East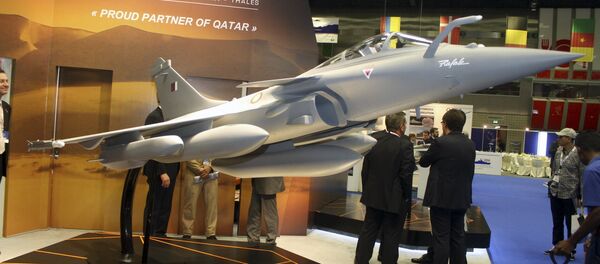 6 September 2016, 11:10 GMT
With many Middle Eastern countries directly involved in war and conflict it is unsurprising that arms imports in the region increased by 103%, accounting for 32% of global arms purchases. In 2013-17 Saudi Arabia solidified its position as the world's second largest arms importer, increasing 225% on the prior five-year period. Egypt more than doubled its arms buying with the UAE and Qatar also seeing considerable growth in their weapons stockpiles.
Wezeman identified several factors behind these significant increases in Middle Eastern arms purchases, including "the availability of large military budgets, a very limited ability to produce arms locally, and a willingness of more or less all foreign suppliers to sell almost any weapon to the Middle East." He explained one of the key causes for this longer-term trend as:
"High levels of tensions between states (e.g. Iran versus Saudi Arabia; Israel vs Syria and other Arab states) and active armed conflicts within states (with other Middle Eastern states directly or indirectly involved). The whole made worse by an almost total lack of trust between states, the complex way many of these tensions and conflicts hang together, and the undemocratic regimes that give little room for national discussions on solving problems."
Sputnik also spoke to geopolitical analyst Christoph Germann, who echoed Wezeman's analysis and added that there were "larger geopolitical dynamics at play." He continued:
"Many of the world's largest arms importers share two characteristics: They are allies of the United States – the world's largest arms exporter – and they point to a perceived external threat to justify the arms imports: the threat from Iran (Middle East), the threat from China (Asia), and – to add a third geopolitical "hingepoint" region – the threat from Russia (East-Central Europe)."
South Asia: India's Growing Role in International Arms Trade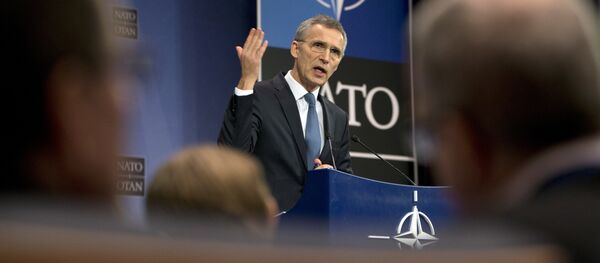 India leads the way in South Asia, becoming the world's largest weapons importer in 2013-17. Regional instabilities are causing India to consolidate its position, making up 12% of the world's weapons imports in recent years. While their main source is Russia, who account for 62% of India's arms imports, the US sold India 557% more weapons in 2013-17 than in the 2008-12 period, becoming India's second largest supplier.
Wezeman highlighted several prominent reasons for India becoming the world's largest arms importer. Tensions with both Pakistan and China, particularly the India-China struggle for influence in the Indian Ocean region, along with Indian's growing economy have resulted in continual increases in India's importing of weapons. Wezeman also said that India's lack of a sophisticated domestic military industry is very influential, commenting:
"India's governments and India's own (state-owned) arms industry and R&D organisation have since the 1950s largely failed in their aim to develop weapons. India thus remains very dependent on imports of weapons (whereas for example for China imports become less important as it managed to develop and produced modern weapons)."
Highlighting the deteriorating relationship between the US and Pakistan under the Obama administration and into the Trump administration, arms imports into Pakistan decreased 36% overall, and they bought 76% less weapons from the US. However, China's ability to produce their own arms means that they too spent less on importing weapons than previousl. While other major powers are increasing their stakes in the global arms import-export business, China's increased military expenditure is mostly being spent domestically, seeing a fall in weapons imports of 19%.
READ MORE: Arms Race 2.0: Is Armageddon Right Around the Corner?
Nonetheless, both Wezeman and Germann see the overall pattern continuing for the foreseeable future. Germann highlighted how this contributes to the likelihood of a direct conflict between the world's superpowers, saying:
"I'm afraid that these trends are going to continue inthe next few years, which means that a direct military confrontation between the U.S. and its allies, on the one side, and China, Russia and Iran, on the other, is becoming more likely."
Wezeman too was somewhat pessimistic, saying that attempts to resolve the underlying issues have been ineffective, concluding:
"Worse is that efforts to solve the problems are very limited — there is a lack of mechanisms to do so, and a lack of real interest, also it seems from some of the main suppliers."
Views and opinions expressed in this article are those of the contributors and do not necessarily reflect those of Sputnik.