According to a local newspaper, La Liberation, the minister would contact the British government in the coming hours to agree a joint response. Le Drian met with UK's counterpart Boris Johnson on Tuesday.
UK Prime Minister Theresa May on Wednesday announced that 23 Russian diplomats had a week to leave the country after blaming Moscow for the March 4 poisoning of a former Russian intelligence officer.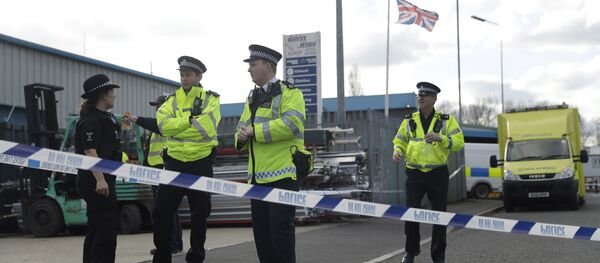 Sergei Skripal and his daughter Yulia were found slumped unconscious on a bench in Salisbury after being exposed to what British experts have identified as a Russia-made nerve agent.
Russian officials have denied the accusations. Foreign Minister Sergey Lavrov has stressed that Russia is ready to cooperate on the probe but needed to look at the samples of the substance in question. UK's ambassador to the UN, Jonathan Allen, said his country was not obliged to share them.