The law firm involved in the Panama Papers scandal Mossack Fonseca is going to close at the end of March, the firm's statement obtained by the International Consortium of Investigative Journalists (ICIJ) reads.
READ MORE: Panama Papers One Year On: 'Little Due Diligence,' Laws Not Enforced
The company cited "irreparable damage," caused by the reputational damage, as well as economic losses the firm suffered after the global tax evasion scandal erupted as the reasons for shutting down. As a result, Mossack Fonseca announced the "ceasing of public operations" at the end of March.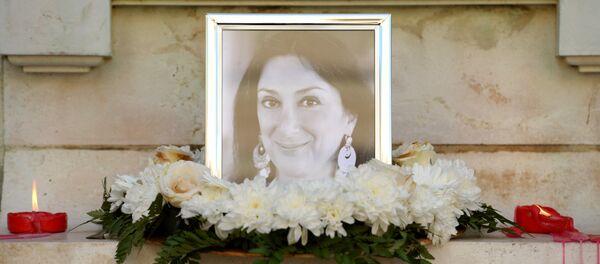 4 December 2017, 09:12 GMT
Earlier, the ICIJ reported that the firm had to "substantially reduce" the number of staff due to some legal changes as well as a "hostile" business environment. 
In 2016, Mossack Fonseca became involved in a major debacle after thousands of its leaked files, which revealed the allegedly illegal financial practices of officials and public figures from various countries, were published by the ICIJ. Mossack Fonseca refused to confirm that the leaked papers were authentic, although it claimed that it had been hacked.
READ MORE: Soros' Vendetta? What's Behind the Panama Papers Leak
Last year the story got its continuation when 13.4 million new documents, dubbed the "Paradise Papers," were released by the ICIJ. This time the published materials were based on a leaked database of offshore activities of powerful individuals and corporations. The database contained information about a number of prominent figures, including members of US President Donald Trump's administration, Apple and Uber and even Queen Elizabeth II of the UK.