The study, which has not yet been peer-reviewed, tested a total of 259 water bottles from 11 brands sold across nine countries such as Brazil, China, India, Indonesia, Kenya, Lebanon, Mexico, Thailand and the United States.
Using a technique developed by the University of East Anglia's School of Chemistry, researchers stained microplastic particles with fluorescent Nile Red dye in order to make out the particles after lighting up the contents with a blue light.
The three-month study concluded that 93 percent of the bottles tested "showed some sign of microplastic contamination." On average, researchers found 10.4 plastic particles per liter of water, which is twice the amount found in tap water in a previous study conducted by Orb Media.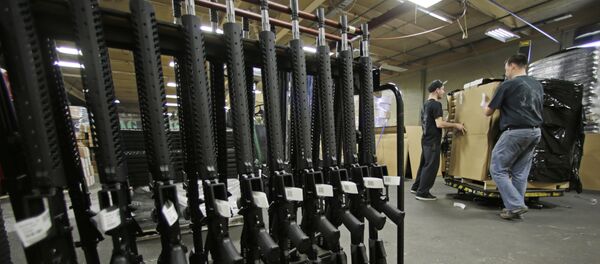 "Some of the bottles we tested contained so many particles that we asked a former astrophysicist to use his experience counting stars in the heavens to help us tally these fluorescing constellations," researchers said in a statement. "Orb's findings suggest that a person who drinks a liter of bottled water a day might be consuming tens of thousands of microplastic particles each year."
Major brands included in the study were Aqua, Aquafina, Dasani, Evian, Nestle Pure Life and San Pellegrino. Plastic particles found were polypropylene, nylon and polyethylene terephthalate.
Speaking with AFP, Sherri Mason, a researcher involved in the study, indicated that 65 percent of the plastic particles found "were actually fragments and not fibers."
"I think it is coming through the process of bottling the water," she explained. "I think that most of the plastic that we are seeing is coming from the bottle itself, it is coming from the cap, it is coming from the industrial process of bottling the water."
In response to the study, the World Health Organization (WHO) announced that they would be launching their own review of the findings.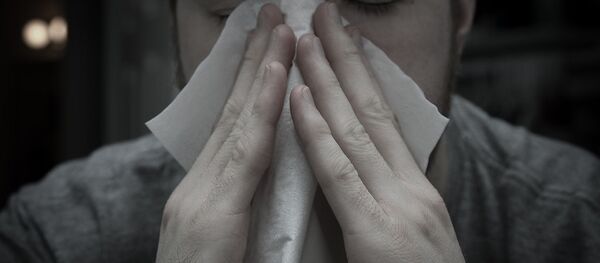 "When we think about the composition of the plastic, whether there might be toxins in it, to what extent they might carry harmful constituents, what actually the particles might do in the body — there's just not the research there to tell us," Bruce Gordon, a coordinator of WHO's work on water and sanitation, told the BBC. "We normally have a 'safe' limit but to have a safe limit, to define that, we need to understand if these things are dangerous, and if they occur in water at concentrations that are dangerous."
As for the International Bottled Water Association, its president and CEO told USA Today that the study wasn't "based on sound science" and that it basically does nothing more than "unnecessarily scare consumers."
"Consumers can remain confident that bottled water products, like all food and beverages, are strictly regulated by the US Food and Drug Administration and, thus, are safe for consumption," Joe Doss said in a statement. "The bottled water industry is committed to providing consumers with the safest and highest quality products."
Orb Media partnered with the State University of New York at Fredonia to conduct the study.