Doha inked a deal with Italy to acquire 28 NH90 military helicopters for US$3.71 billion, according to Qatar's Defense Ministry.
The deal was signed on Wednesday at the Doha International Maritime Defense Exhibition and Conference (DIMDEX 2018) in the presence of Qatari Deputy Prime Minister Khalid bin Mohammed Al Attiyah, who also serves as the country's minister of defense.
"We are proud to have signed this contract that expands and continues Leonardo's strong and long-term partnership with Qatar," chief executive of Italian firm Leonardo S.p.A, Alessandro Profumo said.
Italian arms dealers also agreed to supply Qatar with "long-range missile armaments" and a number of aircraft simulators, which will be used to train cadets.
An official in the Qatari Emiri Air Force said the deals "significantly support the system of modernization and development" of the force and "enhance" its capabilities.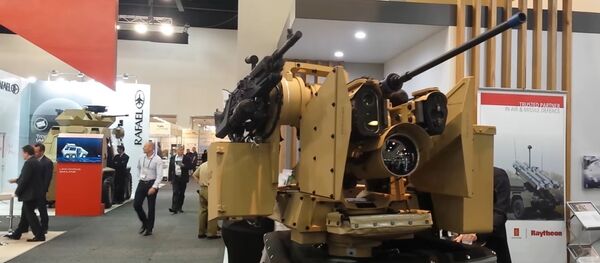 Qatar also purchased arms for its Navy during the recent DIMDEX 2018 forum, with Turkey agreeing to provide the Qatari Emiri Navy (QEN) with two training warships, which are set to be delivered within 36 months.
Kuwait has attempted to mediate between the opposing sides in the diplomatic crisis, but neither side has suggested they are willing to make any concessions or reach a compromise.
Although the standoff between Qatar and the sanctioning bloc hasn't resulted in any violence, there have been moments when an escalation seemed likely, especially after Qatari warplanes intercepted a UAE passenger aircraft flying its airspace, prompting the UAE to file a complaint.