Sputnik spoke about the case with a veteran and colonel of Russia's Foreign Intelligence Service, who spent 42 years working in the agency, on the condition of anonymity.
Sputnik: British Prime Minister Theresa May has said that the poisoning of former Russian intelligence agent Sergei Skripal was "either a direct act by the Russian state against our country, or the Russian government lost control" of the "Novichok" nerve agent allegedly used in "an attack" on Skripal. Do these accusations really hold any water?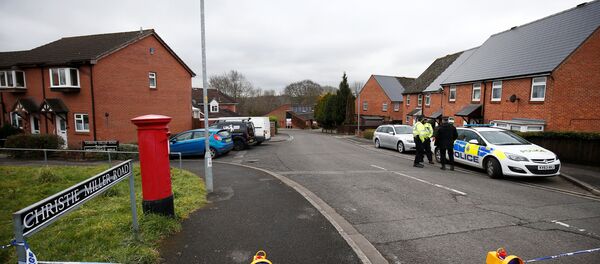 Intelligence Veteran: Of course this is an intentional provocation by British security agencies. First, Skripal left the Main Foreign Intelligence Service in 1999 with a maximum 10-year ban on traveling abroad. Nine years later, in 2004, he was exchanged for Russian [deep-cover agents]. He had been living in Britain since 2010, meaning that he didn't possess any sensitive information [pertaining to Russian intelligence activities]. Second, while they are alive, people like [Skripal] are taken care of by local security services, which make sure that they don't escape, as has happened in the past. This means that he posed no threat to Russia whatsoever because he had either forgotten everything (addresses, passwords, safe houses) or had disclosed them a long time ago. In certain cases, however, he could have consulted Britain's spy services about certain things of general interest, but you can find many such experts in the West, including Britain.
Moreover, Skripal was being watched by MI-5, but was working for MI-6. Even assuming that someone might want to get rid of him, no one would risk doing that. Besides, he had spent four years in a Russian jail, and if he really posed a security risk, no one would have exchanged him.
Sputnik: Theresa May said that 23 Russian diplomats will be expelled as a result of Russia's imaginary involvement in this case. Before that, mainstream media speculated about London mulling a cyberattack and a series of retaliatory sanctions against Russia as a possible response. Why do you think the British authorities eventually decided on exactly such a response?
Intelligence veteran: They want to degrade the Russian diplomatic mission as much as possible. Russian [diplomats] normally get their information during conversations and their knowledge and professionalism are way better than what their foreign colleagues can boast of. The British station at their Moscow embassy, for their part, engage in little if any field work, apparently because they are afraid to do anything here. However, in the event of a tit-for-tat move by Moscow, they believe that their spy apparatus in Russia will escape unscathed because they usually either meet their Russian agents abroad or use high-tech things like the Internet, communications equipment (watches, etc.).
Sputnik: The British prime minister also said that London would be looking for alternative suppliers of natural gas, primarily bypassing Russia. She also said that British officials will boycott the upcoming FIFA World Cup in Russia. What's do you think about this?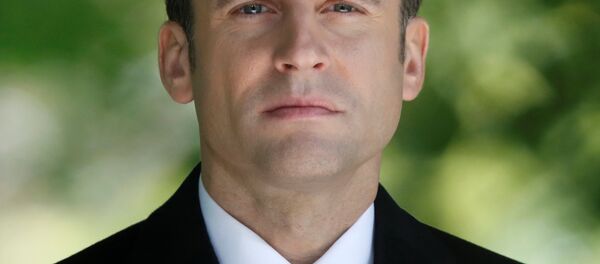 Intelligence veteran: Russia depends much on the revenues it gets from oil and gas exports. Undermining Russia's positions is a longtime [British] policy. Still, Russian liquefied natural gas has twice been delivered to British ports from where it was forwarded to the US [by foreign companies].
It looks like running out of pretexts for new sanctions [against Russia], the Americans have asked their strategic allies with whom they discuss literally all important issues (such as Iraq, North Korea, Syria etc.). I don't think even their own professional spooks really believe all this.
As for the World Cup in Russia, the West was up in arms against the Olympics in Sochi. This is a matter of principle. As you apparently remember, their media reported about the allegedly bad conditions in Sochi even before the athletes actually arrived there and the Games kicked off, all of which proved to be a lie?
Sputnik: Britain has convened an emergency session of the UN Security Council to discuss [Skripal's alleged poisoning by Russia], and the EU and London's other allies pledged their support for London's position on the issue.  Do you expect any Western-proposed international and individual sanctions against Russia in circumvention of the UN Security Council?
Intelligence veteran: A.: Hardly, by the UN where Russia has veto power and China requesting hard facts none of which have been produced so far. By the way, [we still don't know] if Skripal and his daughter really were poisoned. If so, let them show that! Poisoned with what? What if all this is just a lot of hot air, nothing else?
However, unilateral and illegitimate sanctions could well be used, just like they were in the case of Ukraine and ahead of the elections in Russia and in view of the West's unhappiness about the situation in Eastern Ghouta where its allies are being phased out by [the Syrian Army].
Sputnik: How could Russia respond to Britain's action?
Intelligence veteran: A.: Chances are, they will expel 20 or so people, that's all. In the long haul, this could lead to a break of diplomatic ties which are already at rock bottom, including cultural cooperation.
READ MORE: Top-5 Things to Know About Novichok Nerve Agent Allegedly Used to Poison Skripal
The views expressed in this article are solely those of the speaker and do not necessarily reflect the official position of Sputnik.