"We as senators take our role in confirming a President's Cabinet seriously and must evaluate Ms. Haspel's record, including troubling press reports on her involvement with torture programs," Feinstein wrote in a letter to Pompeo, the release explained.
READ MORE: Tillerson Fired, Pompeo to State Dept, Torture Advocate to Head CIA
Feinstein said senators need the information to evaluate Haspel's nomination and that the American people deserve to know the nominee's role in "one of the darkest chapters in American history."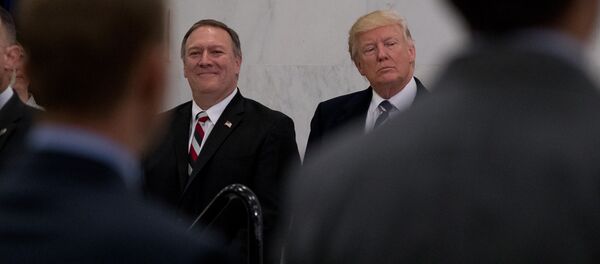 In 2002, Haspel was in charge of a secret prison in Thailand that used torture — including waterboarding — on suspected terrorists, including Saudi Arabian citizens Abu Zubaydah and Abd Rahim Nashiri, according to published reports.
President Donald Trump has selected Pompeo as the next Secretary of State and named Haspel as Pompeo's replacement as CIA director. Both nominations must be approved by the Senate.