"The Cruise AV, which the company plans to commercialize in 2019, is the first production-ready vehicle built from the ground up to operate safely on its own with no driver, steering wheel, pedals or manual controls," the release said on Thursday.
Published reports in GM's home state of Michigan say the initial launch will be a selected city as a taxi service, meaning that consumers may have to wait a little longer for the self-driving car.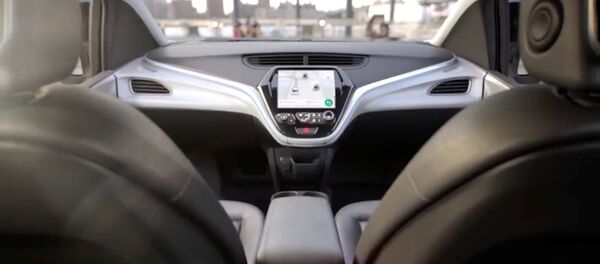 13 January 2018, 17:38 GMT
GM plans to invest more than $100 million to upgrade two plants, one to make the car and the other to make a device for the roof that resembles a luggage rack with five protruding orbs, according to a photo on the internet.
"The roof modules integrate special equipment for AV operation such as LIDAR [Light Detection and Ranging], cameras, sensors and other hardware," the release said.
In addition, GM will need to navigate a maze of federal and state regulations to win approval for its driverless Cruise.