In the two-hour film released online ahead of the upcoming presidential election, Putin said that between 1985 and 1990 he worked in the guise of director of a Soviet-GDR Friendship House in Dresden, involved in recruitment and working with a network of intelligence agents, as well as with "illegal" ones.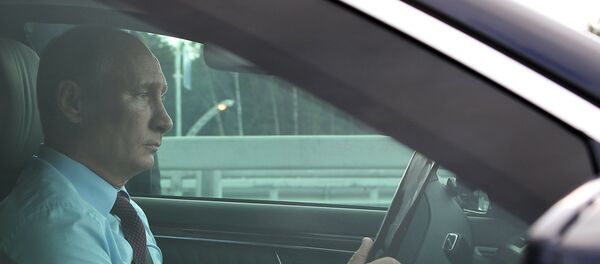 Before he was posted to Germany, Putin studied at the Andropov Institute in Moscow (now the Academy of Foreign Intelligence) under the nickname of "Platov."
He said that he was assigned the nickname by his course supervisors.
"This is because the students were not supposed to know each other's real surnames. A natural requirement," the president said in the second episode of the documentary, aptly titled "Putin" which is now available on Russian social media.
He added that even though during his years at the academy he was trained as a "legal" agent, he had spent some time honing his skills also as an "illegal" intelligence officer working on a one-on-one basis with an instructor.
An "illegal" intelligence agent works in a foreign country under the guise of a local or third-country citizen without maintaining any visible links to representatives of his country's official missions.
As for "legal" agents, they work abroad posing as their country's official diplomats.
READ MORE: Oliver Stone Reveals Reasons Behind His Decision to Shoot Film About Putin
Putin said that he could have never imagined that after the fall of the Berlin Wall NATO forces would practically be knocking on Russia's western borders.
"I didn't give it a thought then. I was a rank-and-file officer and never thought that the situation might develop exactly the way it did," the president said when asked in the film if anyone then thought that, following the Soviet troops' withdrawal from East Germany, NATO forces would ever move so close to Russia's borders.