Russian presidential elections will be held on March 18. There are eight candidates for this post, including the incumbent head of state.
Experts noted that Russia's financial authorities have already achieved certain results, as inflation in the country has slowed, the budget deficit has declined, and international reserves began to grow after the 2014-2015 crisis.
"Fitch expects the next administration to maintain the macroeconomic and fiscal policy framework that has resulted in low inflation, a rapid reduction of the fiscal deficit and recovering international reserves," Global Sovereigns Director at Fitch Ratings Erich Arispe told Sputnik.
READ MORE: New Round of US Sanctions Against Russia Over Alleged Election Meddling
Senior Emerging Markets Economist at Capital Economics William Jackson also said that he expects no major changes in Russia's economic policy.
"In terms of economic policy after the election, I think the central tenets of macroeconomic orthodoxy in Russia – fiscal discipline, the free-floating ruble and inflation targeting – are likely to remain," Jackson said.
Positive Shifts
Russia's economy began to recover with the course chosen by the current authorities, which means that there is no sense in changing it, experts believe.
"The Russian economy has strengthened its policy framework through the commitment to inflation targeting, the implementation of a conservative budget rule and exchange rate flexibility, thus improving macroeconomic stability, recovering external and fiscal buffers and increasing its resilience to shocks," Arispe said.
Fitch first maintained Russia's sovereign rating at Investment Grade level (BBB-) and then assigned a Positive Outlook to the rating in September 2017, he recalled.
"We have recognized Russia's capacity to absorb the shocks of sanctions and oil prices since 2014 and strengthen its policy framework," Arispe explained.
READ MORE: Sino-Russian Cooperation, Exchange Increase Under Belt and Road Initiative
The Russian economy is still in the process of recovering from the 2015-2016 recession, and the presidential election is unlikely to have a significant impact on this process, Jackson said. Even the negative effects of US and European financial sanctions began to fade, he noted.
"External debt has fallen sharply over the past few years as companies have paid down foreign obligations. And with the current account surplus now broadly offsetting capital outflows, the balance of payments position has stabilized," Jackson explained.
If the sanctions are canceled after the elections, this will accelerate Russia's GDP growth by about 0.75 percentage points, but this effect will be one-off, he added.
Moody's international rating agency also considers an effective macroeconomic policy in Russia.
"Russia's (Ba1 positive) credit strengths include its relatively large and wealthy economy, which has been supported by the authorities' effective macroeconomic policy since 2014," the agency said in its recent outlook.
Main Challenges
But, despite the improvement of some macroeconomic indicators, the new government has yet to solve many problems, economists warned.
The main task facing the authorities in the new political cycle is how to steadily accelerate economic growth without jeopardizing the achieved macroeconomic stability.
"We presently do not have a clear sense of the economic policy priorities for the next administration in order to address structural constraints to growth, as different alternatives have been expressed by different officials and/or people close to the government over the past couple of years," Arispe said.
READ MORE: IMF Report Urges G-20 to Regulate Crypto-Assets to Protect Global Economy
He recalled that the Russian Ministry of Economic Development was developing programs to increase labor productivity, support small businesses and improve the effectiveness of public-private partnerships.
"Various observers have noted that strengthening of the judicial system remains a top concern for economic agents in order to fully take advantage of the progress in other areas of the business environment," he added.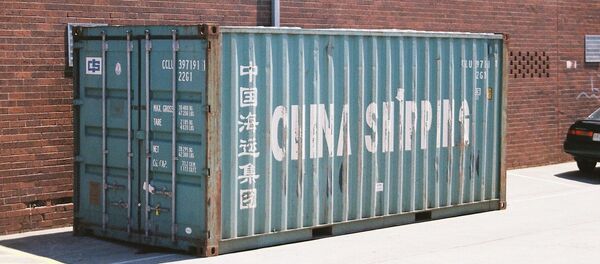 Jackson noted that there had been an improvement in macroeconomic policies, especially at the Central Bank, but expects economic growth in Putin's fourth term to be subdued.
"We think GDP growth will average just 1.5 percent a year between 2018 and 2024. In per capita terms, growth would average slightly more (about 1.6 percent p.a.), which would actually be a better performance than in Putin's current term and in [former President] Dmitry Medvedev's presidency," he said.
The expert warned that the reforms necessary to accelerate growth would be reduced to the redistribution of public spending, not affecting other areas where they are needed, in particular, demographics.
"We are, however, concerned about Russia's longer-term prospects, which are currently weak due to a falling working-age population and slow productivity growth," Jackson said.
Among the problems that need to be solved, Moody's listed low growth potential, a strong lack of investment, as well as a relatively high dependence of the economy on the oil and gas sector.
"International sanctions, which we expect will remain in place for the foreseeable future, continue to limit international market access for sanctioned firms," the agency noted.
Geopolitical risks related to Ukraine and Syria, as well as tensions with Western countries, will continue to put pressure on Russia's economic growth according to Moody's.
The views and opinions expressed by the experts do not necessarily reflect those of Sputnik.