"We assume that the Japanese side would not be engaged in accords that would be legally unacceptable for it. But it is too early to speak about it. Before starting to 'shape' something in legal terms, it is necessary to have this 'something.' We have not agreed on it yet. At the moment five rather interesting, but rather small and not very large-scale projects are being discussed," Lavrov said in an interview with Vietnamese and Japanese media.
The Russian diplomat added that when Russian President Vladimir Putin and Japanese Prime Minister Shinzo Abe had agreed to develop joint economic activities in the area, they had adopted a statement defining the order of the steps to be taken. According to this statement, the sides should specify the list of joint projects and only then discuss the legal grounds needed for their implementation.

20 September 2017, 05:09 GMT
Putin and Abe held meetings in Japan in December 2016. During Putin's visit, the two sides agreed to step up economic cooperation on the Kuril Islands. Russian and Japanese companies also signed dozens of documents on energy, investment and agriculture. In particular, Putin proposed to introduce a free border travel regime for residents of Sakhalin and the island of Hokkaido, as part of visa facilitation efforts between the two states. The issue of visa-free visits of the ancestral graves on the South Kuril Islands was also raised within the talks.
The two countries have agreed to carry out joint economic activities on the islands, however Tokyo has stated that the work of Japanese businesses there under Russian laws means recognition of Moscow's sovereignty over the islands and this is unacceptable for the Asian state. At the same time Moscow has repeatedly stated that islands are part of Russia and only the Russian laws could have effect there. Tokyo has also proposed to create a special legal regime in the region.
The Kuril Islands, located between Russia's Sakhalin and Japan's Hokkaido, are the subject of the long-standing territorial dispute between Russia and Japan. Japan lays claims to Kunashir, Iturup, Shikotan islands and the Habomai group of islets. The territorial dispute has prevented Russia and Japan from signing a peace treaty after World War II.
Meanwhile, Russia treats with respect Japan's right to determine how to best ensure national security, as well as to freely choose partners and forms of defense cooperation, Russian Foreign Minister Sergey Lavrov said.
"We respect Japan's right to choose methods of ensuring its security, to choose partners and forms of cooperation with them in defense area," Lavrov said, while noting that Russia has the right to assess the impact of such agreements on its own security.
In this regard, Moscow openly tells Tokyo that the deployment of the Asian segment of the US global missile defense in Japan and South Korea has a direct effect on Russia's national security, the minister clarified.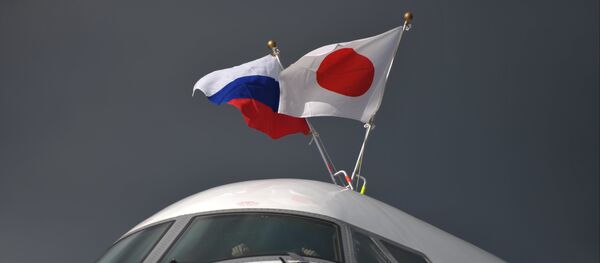 "We are ready for a dialogue, including on this issue. However… in this specific case, Japan is hardly able to make decisions on US behalf, whereas the United States has been consistently shying away from a dialogue on missile defense as well as on the majority of other issues," he added.
In December, the Japanese government approved the deployment of Aegis Ashore in the north and in the southwest of the country. The two components are expected to cover the entire country and will each cost Japan about $890 million. Tokyo expects that they will enter service before 2023.
Japan is currently protected by four destroyers equipped with US Aegis missile defense systems carrying SM-3 intercept missiles as well as surface-to-air modernized Patriot Advanced Capability-3 (PAC-3) ballistic missile interceptors.
Sea-based Aegis systems are capable of intercepting ballistic missile at altitudes of over 310 miles. Land-based Aegis systems have similar capabilities. Japan's missile defense is planned to be strengthened by equipping the Aegis systems with a new type of SM3 Block2A missile, the range of which is almost three times higher than those of the SM3.
In addtion, Russian Foreign Minister Sergey Lavrov said that he would discuss preparations for a summit between Russian President Vladimir Putin and Japanese Prime Minister Shinzo Abe.
"The upcoming contacts within the ministries, as well as my visit, will seek to analyze which proposals may be issued for discussion during the next meeting between the Russian president and the Japanese prime minister," Lavrov said in an interview with Vietnamese and Japanese media.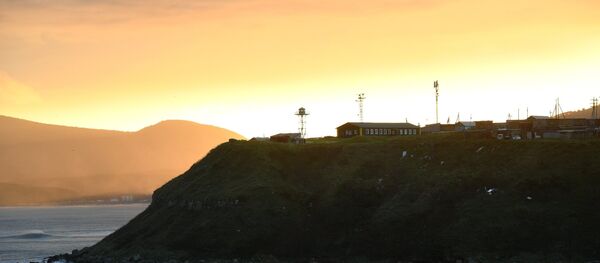 7 September 2017, 16:57 GMT
Lavrov noted that special attention within the expansion of economic cooperation between Moscow and Tokyo is paid to the economic activity on the Kuril Islands.
Hoewver, Russia and Japan are coordinating the timeframe of the meeting of the respective defense and foreign ministers in the "2 + 2" format, Russian Foreign Minister said.
"We appreciate that it was Japan that initiated the resumption of this format [2+2]. A year ago,  Sergey Shoigu and I were in Tokyo, and now we are coordinating the terms of the return visit of our Japanese counterparts — the foreign and defense ministers," Lavrov said in an interview with Vietnamese and Japanese media.
The comments were made at a meeting with Vietnamese and Japanese journalists in the run-up to the minister's visits to Hanoi and Tokyo set for March 19-20 and March 21-22 respectively.