"As for the global US missile defense system, of course, the plans to deploy such elements of such a system in the Asia-Pacific region raise our concerns. I stress that we do not associate any risks with Japan. But we associate them with elements of the US global missile defense, which are deployed on the territory of some Asian countries, primarily in Japan and South Korea," the ambassador said.
According to the ambassador, the US missile defense system Aegis Ashore, which is set to be deployed in Japan in the coming years, will violate the Intermediate-Range Nuclear Forces Treaty (INF Treaty) if equipped with cruise missiles.
"We see the reason for concern [in placing elements of the global US missile defense system on the territory of South Korea and Japan], because the Aegis Ashore missile defense system allows the possibility of equipping it not only with interceptor missiles but also with cruise missiles. And this is already an offensive weapon, and this would be a violation of the Russia-US INF Treaty," the ambassador said.
Security issues in the Asia-Pacific region are expected to be discussed at a meeting of Russian Foreign Minister Sergei Lavrov and his Japanese counterpart during Lavrov's visit to Japan in late March.
"I hope that the discussion will continue on the possibilities of Russian-Japanese cooperation in creating a modern security architecture in the Asia-Pacific region that would be based on the principles of equality and indivisibility of security, which means it is inadmissible to strengthen anyone's security at the expense of other states," Galuzin stated.
The ambassador recalled that Russia and Japan have noticeably intensified their dialogue in security. In spring last year, the countries resumed talks in the "2+2" format with the participation of defense ministers and foreign ministers.
READ MORE: Tokyo Believes Russia Boosting Military Activity Near Japan — Defense Minister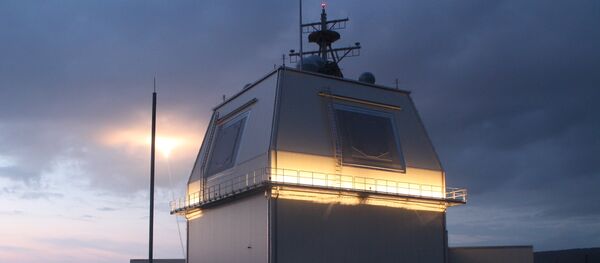 16 January 2018, 09:45 GMT
Late last year, Chief of the General Staff of the Russian Armed Forces Valery Gerasimov and commander of the Land Force Oleg Salyukov visited Japan. The security councils of the two countries have formed several channels of dialogue on combating terrorism, corruption, money laundering, and drug trafficking.
The ambassador noted that the two countries continue consultations on strategic stability at the level of the first deputy foreign ministers. This format will be continued this year, Galuzin added.