Speaking to Zvezda, commander Sergey Starshinov stated "this mission has been accomplished; the submarines showed up in the set location in the ocean and returned to base." Zvezda, or "Star," is the official television broadcaster for the Russian Ministry of Defense.
Regarding whether the Shchuka-B submarine had managed to evade radar detection, Starshinov confirmed, "Yes. This is our objective. to come and go undetected."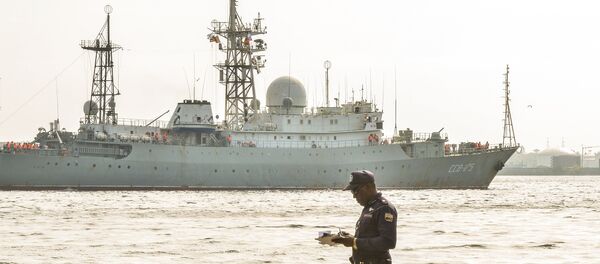 17 February 2017, 15:43 GMT
The official noted that the vessel cruised closed to an unspecified US military base. The episode during which the interview aired focused on the Akula-class Shchuka-B submarine was broadcasted this week, however it is unknown when and where the mission took place.
Nevertheless, the Russian vessel maintained professionalism and did not violate any maritime borders, only remaining in neutral waters, according to the Russian Navy commander.
In late January, the US Navy deployed the USS George HW Bush aircraft carrier near the coast of Virginia after a Russian spy vessel had come within about 27 miles of US mainland.