Commenting on Skripal's case, Lieutenant General William Rooda, who used to work in the intelligence services, said that he probably had many personal enemies, who could want him dead, as he had disclosed the identities of dozens of fellow agents to Britain's MI-6. Although, according to the retired spy, many questions arise regarding the time and place of the attempted murder, as well as the weapon.
READ MORE: Corbyn Agrees With May on Russia's Alleged Complicity in Ex-Spy Poisoning in UK
Rooda proceeded to say that the alleged attack on Skripal was "obviously" carried out by non-professionals or by professionals whose aim was not to murder him but to cause an international scandal. At the same time, he noted that military intelligence never used any extraordinary poison or toxic substances to secretly eliminate its enemies.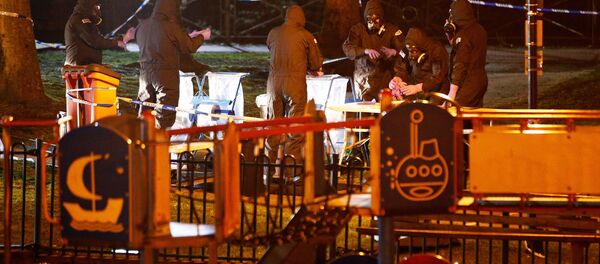 The Lieutenant General elaborated that Skripal had already passed all sensitive information he had known to the UK's intelligence and was no longer a threat to Moscow, therefore Rooda excluded the version of a Russia-sponsored attack on him, saying that the incident was intended as a "political provocation."
A retired Russian intelligence agent, Colonel Mikhail Lyubimov, denounced accusations of Russia's involvement in the alleged attack as "nonsense" and said that the allegations that Russian agents had used the Novichok nerve agent to kill Skripal were groundless.
"I'm a colonel from the KGB's foreign intelligence and I do not remember us killing anyone. There was a direct ban, we did not have such a unit [to accomplish tasks like that], it was dismissed after Stalin. It's nonsense, made up by the Brits. I'm surprised that people still believe in those things," he told Sputnik.
On March 4, former Russian spy Sergei Skripal and his daughter collapsed with signs of poisoning; later British law enforcement officials identified the substance as the nerve agent Novichok. In an official response to the alleged attack, UK Prime Minister Theresa May stated that "Russia was culpable of an attempted murder," and ordered the expulsion of Russian diplomats from the country.
READ MORE: UK Intelligence: Novichok Was Planted in Luggage of Skripal's Daughter – Reports
Moscow, for its part, has repeatedly denied the allegations of state involvement in the incident, with Foreign Minister Sergei Lavrov voicing Russia's readiness to cooperate on the investigation, provided the UK granted access to the case materials, including samples of the substance in question. As a reciprocal measure, Moscow has drawn up a list of British diplomats it shall expel from the country.