"Recent winter shortages have forced Britain to import emergency gas supplies from Russia. Moreover, Russia also provided about half of the coal used in UK last year. This growing energy dependence is a wholly unsustainable situation given Russia's recent destructive and destabilizing behavior," the GWPF said in a statement after releasing a submission to the shale gas inquiry by the UK Parliament.
The GWPF called on the UK government to deliver on its manifesto commitment to change planning laws for shale applications, since "the length of time it has been taking for shale gas extraction to get planning approval demonstrates that the system is utterly failing."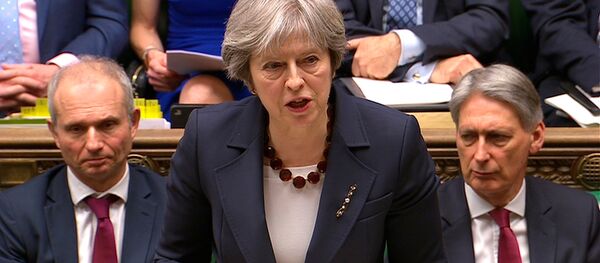 The submission stresses the need for Britain to develop its shale resources in order "to avoid becoming almost wholly reliant on foreign imports for its gas supply in the near future."
British-Russian relations deteriorated after former Russian intelligence officer Sergei Skripal and his daughter were found unconscious in a shopping center in Salisbury. UK Prime Minister Theresa May said that it was "highly likely" that Russia was responsible for the incident, since the two were poisoned with a Novichok class military-grade nerve agent that was developed in the Soviet Union.
On Wednesday, May went on to announce a package of anti-Russian measures, including the expulsion of Russian diplomats from the country, and the suspension of bilateral contacts between London and Moscow.