The nerve agent was allegedly used to saturate Yulia Skripal's belongings or a gift that was opened at their Salisbury home, The Telegraph newspaper cited its intel sources as saying Thursday.
London claims that the nerve agent dubbed Novichok was made in Russia. Moscow denies any involvement in the ex-spy's poisoning, with UN envoy Vassily Nebenzia arguing Britain had the production formula.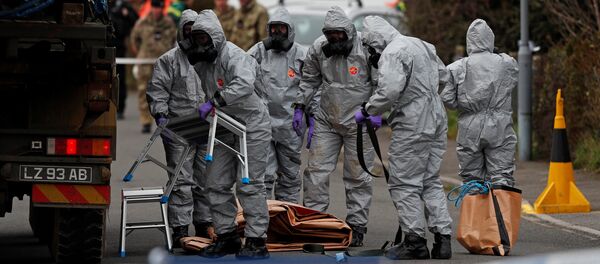 UK Prime Minister Theresa May in a speech to parliament said Russia was responsible for the attempted murder and told 23 Russian diplomats to leave. Russia's Foreign Minister Sergei Lavrov told Sputnik that Moscow was drawing up a list of British diplomats it planned to expel as a reciprocal measure.
Skripal was convicted in Russia in 2006 for passing sensitive information to the UK's MI6. He was allowed to move to the United Kingdom in 2010 as part of a spy swap and has lived there for eight years. On March 4, he was found unconscious on a bench together with his 33-year-old daughter and remains critically ill.