The US Treasury Department announced on Thursday that it had added new punitive measures against Russia's Federal Security Service and Main Intelligence Directorate over cyberattacks prior to the November 8 elections.
The Trump administration wielded new anti-Russia sanctions legislation for the first time to impose new punitive measures on the head of the country's Main Intelligence Directorate (GRU) Igor Korobov.
Sanctions Package
The United States sanctioned five Russian entities and 19 individuals for cyber intrusions and election interference in 2016, according to the Treasury Department.
"Today, the US Department of the Treasury's Office of Foreign Assets Control (OFAC) designated five entities and 19 individuals under the Countering America's Adversaries Through Sanctions Act (CAATSA) as well as Executive Order 13694, 'Blocking the Property of Certain Persons Engaging in Significant Malicious Cyber-Enabled Activities,' as amended, and codified pursuant to CAATSA", the department's release said.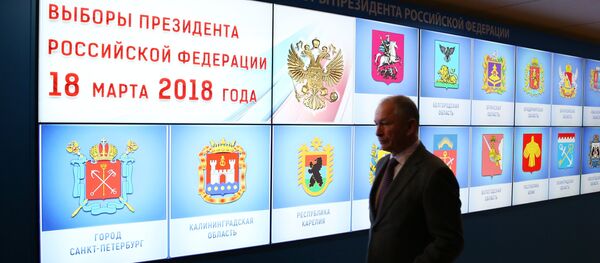 The Treasury Department said the order should be viewed as a response to Russia's continuing efforts to undermine US democratic process.
The fresh sanctions package targets Russia's Federal Security Service, along with the Main Intelligence Directorate. The list of individuals included Sergei Afanasyev, Grigoriy Molchanov, Vladimir Alexseyev, Sergey Gizunov, Igor Korobov, who the Treasury Department said are linked to Russia's Main Intelligence Directorate.
The Treasury also designated three entities and 13 individuals on a charge of "malicious cyber activity," the news release said.
This list includes the Internet Research Agency, Concord Management and Consulting, Concord Catering as well as 13 people the US Administration earlier found to be involved in the purported meddling in the 2016 US Presidential elections: Evgeniy Prigozhin, Dzheykhun Aslanov, Anna Bogacheva, Maria and Robert Bovda, Mikhail Burchik, Mikhail Bystrov, Irina Kaverzina, Aleksandra Krylova, Vadim Podkopaev, Sergey Polozov, Gleb Vasilchenko and Vladimir Venkov.
Senior US national security officials told reporters that Thursday's announcement marked the first time sanctions have been issued under CAATSA.
The US Congress passed CAATSA last summer in response to allegations that Russia sought to influence the 2016 US presidential election. Trump signed it into law on August 2.
Trump Strikes Russia, Critics
The Trump administration has been widely criticized for not doing enough in response to Moscow's activities in 2016. The White House claimed otherwise saying that Trump has been tougher on Russia than any previous administration.
Press Secretary Sarah Sanders told reporters on Thursday that Washington will continue to apply pressure on Russia until the country's government changes its behavior. Sanders said it would be up to Moscow to decide whether "they want to be a good actor or a bad actor."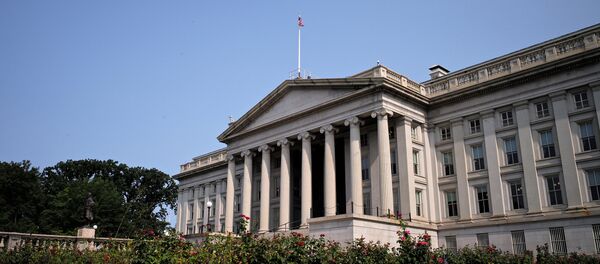 She once again rejected allegations of collusion between the Trump campaign and Russia during the 2016 election.
US Treasury Secretary Steve Mnuchin said in a Thursday statement that the US government will impose more sanctions on Russia in the future under CAATSA.
"Treasury intends to impose additional CAATSA sanctions, informed by our intelligence community, to hold Russian government officials and oligarchs accountable for their destabilizing activities by severing their access to the US financial system," Mnuchin said in a statement.
The US State Department supported the administration's move and rejected Moscow's accusations that the United States timed the new sanctions package to impact the upcoming presidential election in the country.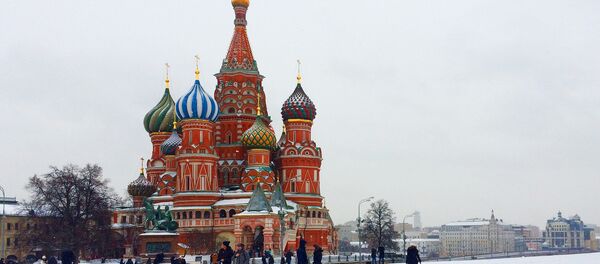 State Department spokeswoman Heather Nauert said in a press briefing that the US government took time to put together the sanctions and released them as soon as they were ready.
US lawmakers met the sanctions announcement with praise and calls for more actions. For instance, Senate Foreign Relations Committee and ranking Democrat Bob Menendez suggested the new package was only the beginning and warned Russia should expect more measures.
House of Representatives Foreign Affairs Committee Chairman Ed Royce called on Trump to follow up with additional penalties authorized by the US Congress and that his committee would monitor his progress.
Russia's Response
Russian officials and lawmakers reacted to the new round of sanctions by criticizing the move and promising similar measures in return.
Shortly after the announcement, Russian Deputy Foreign Minister Sergey Ryabkov told RIA Novosti no matter how hard the United States is trying, sanctions do not work.
"The question is why Washington, which tries to 'punish us' for an independent course on the international arena, regularly adds sanctions? Simply because the previous measures of pressure did not work — neither bans on economic cooperation with us, nor threats of blocking transactions, nor saber-rattling of our weapons at our borders, which is getting louder, no denials of visas, no other attempts," Ryabkov said.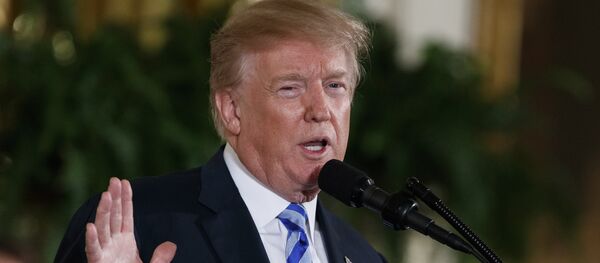 Alexei Chepa, the deputy chair of the Russian lower house's International Affairs Committee, told Sputnik the Trump administration's action is being done intentionally before the presidential election in Russia. He called the sanctions absurd and suggested they do not lead to anything.
Yevgeny Serebrennikov, first deputy chair of the Russian upper house's defense and security committee, told Sputnik Russia will put forward similar measures in response to new US sanctions.
Russia has repeatedly denied interfering in the US election process, calling the charges an absurd distraction from pressing domestic issues including corruption.