During her speech in Dubai, Theron said, "I just don't understand when people try to make the conversation, the argument that the fix is more guns. It is so outrageous to me."
She said that gun violence is a personal matter to her as she lost her father to gun violence.
Charles Jacobus Theron was an abusive alcoholic who was shot and killed by Charlize's mother in self-defense when the actress was just 15.
Charlize Theron had earlier in an interview with Howard Stern described that time of her life as the hardest period. The traumatic experience of growing up with an alcoholic and the events  that followed left the actress scarred for many years.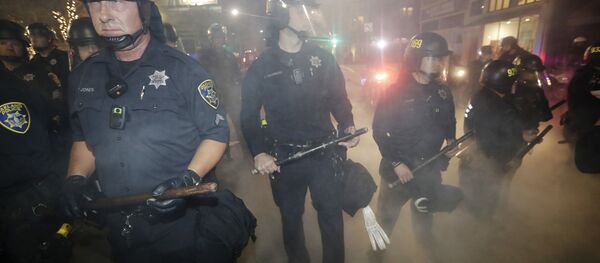 During her recent speech in
Dubai
, Theron said that people should "listen to our kids" in order to tackle the gun violence problem. 
Recently a Twitter movement called #NeverAgain was formed in the aftermath of the shooting at Stoneman Douglas High School in Parkland, Florida, which left 17 students and staff members dead.
The movement was started by a group of students who survived the shooting and it is aimed at advocating tighter regulations to prevent gun violence.
​The group has also staged protests demanding legislative action  be taken in order to prevent such shootings in the future. It has also vocally condemned US lawmakers who have received political contributions from the National Rifle Association (NRA).
READ MORE: Trump Defends His Comments on Giving US School Teachers Guns
The first organized #NeverAgain movement protest was a march on the Florida State Capitol in Tallahassee on February 20, 2018.
Following the shooting Donald Trump proposed arming teachers in an attempt to prevent mass shootings from taking place. 
According to a poll by Morning Consult back in February, half of the voters in the United States approved Trump's proposal. The poll's press release explained that arming teachers was backed by 72 percent of Republicans and opposed by 61 percent of Democrats, with overall approval by 50 percent of those surveyed.