Construction is currently underway on China's first polar expedition cruise ship in Jiangsu Province, which is slated to be completed by August 2019, the state news agency Xinhua reported on Saturday.
Designed by the Ulstein Group, a Norwegian shipbuilding company, the vessel will be 104.4 meters (341 ft.) long, 18.4 meters (60 ft.) wide and weigh 7,400 tons.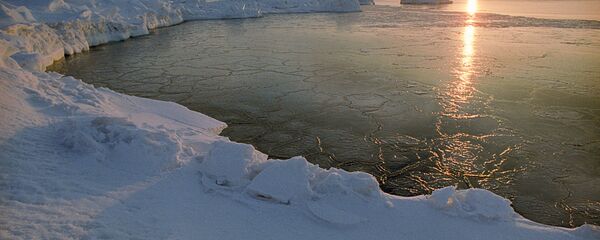 26 January 2018, 08:09 GMT
It will have a cruising speed of at least 15.5 knots.
The ship will use an advanced electric propulsion and control system to navigate through the high-latitude sea ice.
As the process of global warming continues opening up shipping lanes in the Far North, Beijing wants to use them as part of its plan to extend the ambitious Belt and Road initiative to the Arctic.