Recorded by fellow passenger Alexis Armstrong, video footage of the incident shows the father being told by a Southwest Airlines employee to disembark the plane, despite his child already sitting quietly in her seat by that point.
"She's sitting, I just don't understand," the father can be heard saying as a flight attendant urges the man to collect his belongings. "I'm with a 2-year-old, you're not going to give me two minutes to sit?"
While the man begins to follow the orders thrown at him, the flight attendant tells nearby passengers who are getting upset that "we all need to understand the operations" and that "the decision has been made."
She later asked passengers questioning the protocols whether or not they wanted to actually go to Atlanta.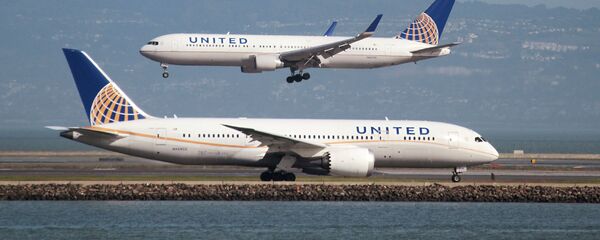 "I'm glad you screwed up everyone's day," the upset father tells the flight attendant before walking down the aisle to exit the plane.
Speaking to WSN, Armstrong explained that the toddler seemed "nervous" about the flight and had been crying and wanted to sit in her father's lap. During this time a flight attendant had instructed the father that he needed to calm his daughter down — if not, they would have to be escorted off of the plane.
"We're on the runway for a minute or two, the child is sitting quietly in her own seat and that's when the captain comes on the intercom and says we're going back to the gate because we have a customer service issue to address," Armstrong said. "Nothing was legally done wrong… people with children are going to be scared to fly with Southwest."
In response to the incident, the airline released a statement noting that they would be reaching out to the family to "listen to any concerns they have about their experience."