The 41-year-old Niels Högel, who is notorious for killing dozens of patients because "he was bored," will appear before court in October, TheLocal.de reported.
The decision came as Oldenburg prosecutors charged the man with 97 additional murders in January in addition to the six murders Högel had been sentenced to life imprisonment for.
The proceedings expected to last until late spring.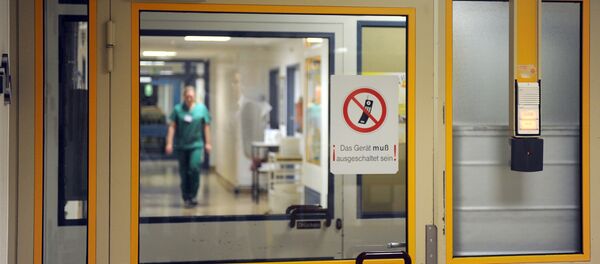 10 November 2017, 11:41 GMT
Earlier, Högel confessed to injecting his patients with lethal drugs that resulted in heart failure and other critical conditions. He then tried to bring his victims back to life in order to appear as a savior before the hospital's management.
The killer himself admitted that he acted so because he was bored and felt joy when he managed to reanimate a patient.
German law-enforcement agencies called his case "unique in the history of the German republic."
Högel was sentenced to life imprisonment in 2015 over committing six murders, but in 2017 a police investigation came to a conclusion that he was responsible for at least 90 deaths. The exact number of his victims may forever remain unknown.
READ MORE: Polish Male Nurse Allegedly Killed Patients in Germany
In March 2018, Munich police detained another male nurse, the 36-year-old Grzegorz Stanislaw Wolsztajn on suspicion of killing his patient, an 87-year-old retiree, with insulin shots in February.
Police stated that Wolsztajn confessed to stealing about 1,210 euros ($1,500) and two debit cards from the elderly man.
German authorities are currently investigating his case and assume that the man may have been involved in other suspicious deaths under similar conditions.