According to the Greek Reporter news agency, three people managed to reach the coast and alert authorities about the boat sinking.
Earlier in the day, bodies of six people were reportedly recovered during a search and rescue operation.
The search and rescue operation jointly conducted by the European border agency FRONTEX and the Greek coast guard is still ongoing, the outlet added.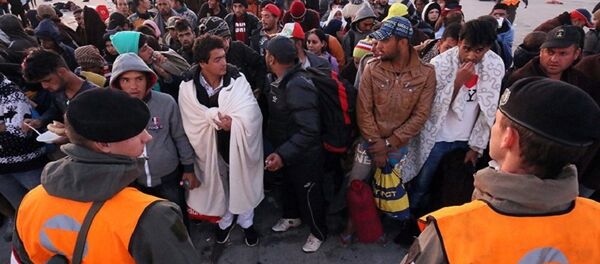 Since 2015, Europe has been experiencing its worst migration crisis in recent history, struggling to accommodate hundreds of thousands of refugees and migrants fleeing hostilities in the Middle Eastern and North African countries, with Italy and Greece being the main entry points.
In March 2016, Turkey and the European Union agreed on a deal under which Ankara pledged to take back all undocumented migrants who arrive in EU states through its territory in exchange for the accommodation of Syrian refugees on a one-for-one basis in Turkey as well as for major concessions on membership and visas.