This notion, however, hasn't exactly sat well with many, including Gareth Porter, a historian, investigative journalist and analyst specializing in US national security policy.
​Speaking with Radio Sputnik's Loud & Clear, Porter told show hosts Brian Becker and John Kiriakou that the idea of the US "sprinting" to war with Iran if Bolton replaced McMaster is "hyperbolic," but that he ultimately understood the logic of the fear.
"I think it's a bit hyperbolic, but I understand the logic of it and I can't complain about people fearing war because of the people involved and the history of real threats of war against Iran and, indeed, during the Bush administration there was a plan for war with Iran," Porter explained.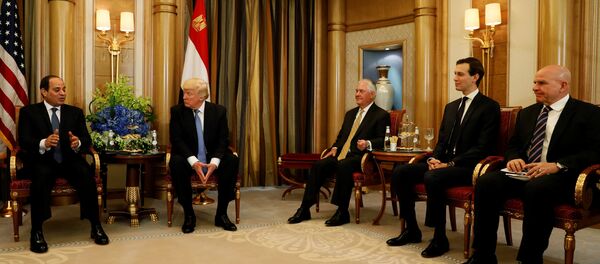 When asked about the significance of US Secretary of State Rex Tillerson being replaced by CIA director Mike Pompeo, Porter noted that it had a lot to do with Pompeo pushing the same agenda as Bolton when it comes to his thoughts on Iran.
"Pompeo is somebody who obviously appealed to the neoconservatives and to [US President Donald] Trump on the basis of his extremism on the question of policy toward Iran," Porter said. "And the reason that he is quite a scary figure is that he appears to be thinking along the same lines as John Bolton has for many years, which is along the lines of wanting to have a military confrontation."
"We don't know for sure, but that's a reasonable assumption that Pompeo thinks in those terms because he has pushed as hard as possible to push for Trump to do exactly what Bolton wanted him to do, which is to do what Netanyahu wants him to do — and that is to threaten the intention to pull out of the JCPOA [Joint Comprehensive Plan of Action] if the Iranians don't agree to major changes," he continued. The JCPOA, signed in 2015 by 6 world powers including Iran, is also commonly called "The Iran Nuclear Deal."
"The US will indeed pull out and give an ultimatum to the Europeans that they must do this or they will face sanctions against their businessmen."
But is the Land of the Free headed in the direction of a confrontation with Iran, Becker inquired.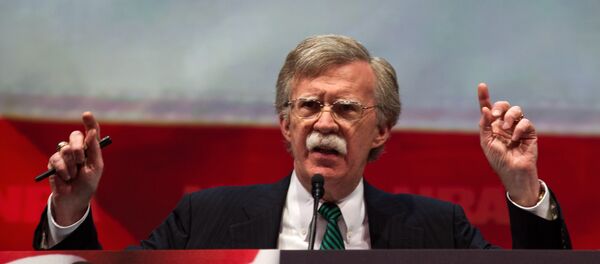 15 November 2016, 17:18 GMT
"There are a couple of sides to this," Porter said. "If Bolton were to be chosen as national security adviser, this would be extremely bad news in terms of the danger of war because Bolton, when he was the George W Bush administration, he was the top policy maker on Iran."
Porter went on to explain that Bolton taking over McMaster's role wouldn't be the best thing since sliced bread because of his past links to former US Vice President Dick Cheney and his role in trying to previously execute a war with Iran during the Bush administration.
"[Bolton] was working directly under Dick Cheney, who we know for a fact wanted [and] planned a war with Iran once they had gotten control of Iraq. Of course that never happened… but Bolton was going to be the guy who actually carried out the strategy," Porter noted before offering details on Bolton's ties to Israel. "We know that Bolton had a plan and carried it out to set up situation where Iran was taken to the United Nations Security Council and accused of having a covert nuclear weapons program and thus setting up a situation where they would stand officially accused — that's why he's such a scary figure."
"He has, more than any other figure, continued every month to call for the bombing of Iran," Porter said. "The other side is that the US military doesn't want a war."
"There will be a clash [between the Pentagon and the Trump administration] if Bolton comes in, that's a sure thing. We don't know how it will turn out, but there will be a clash."