A staffer told Sputnik earlier that Turkish jets bombed a medical facility in Afrin, killing 11 people and wounding dozens, while the hospital was severely damaged.
The SANA news agency reported that the number of people killed had risen to 16, with dozens more injured.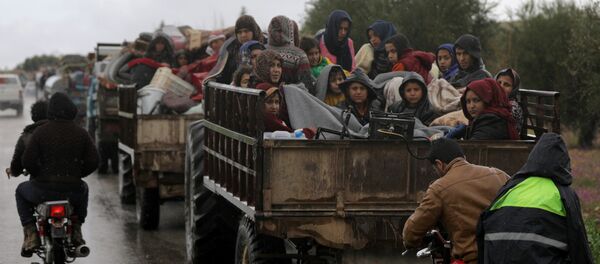 Meanwhile, the Turkish military command denied on Saturday carrying out a deadly airstrike on a hospital in the Kurdish city of Afrin.
"Reports that the Turkish army bombed a hospital in Afrin are false. Operation Olive Branch is being conducted in a way that excludes any damage to civilians," the military tweeted.
A medical worker at the hospital said earlier that the airstrike had dealt serious damage to the facility. It came less than a day after 30 people were allegedly killed in the Turkish air and artillery attack on Afrin.