Some twenty years after the end of a horrific decades-long war prosecuted by Washington that saw Vietnam reduced to ruins, Khai — between 1997-2006 — served as the nation's prime minister and succeeded in modernizing the devastated nation's economic infrastructure.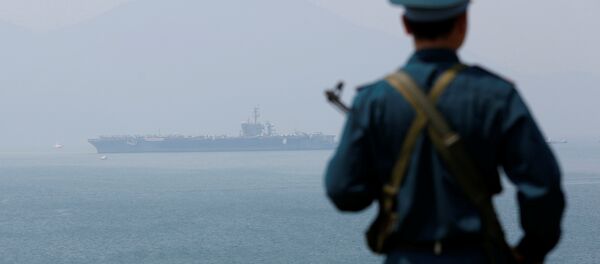 Described as a 'good politician and technocrat,' Khai became the first modern-day Vietnamese prime minister to visit the United States, after meeting with then-US-President George W. Bush in 2006, cited by the South China Morning Post (SCMP).
Khai, who died at his home near Ho Chi Minh City on Saturday, also served as president of the Association of Southeast Asian Nations (ASEAN) between 1998-2001.
In helping to bring the southeastern Asian nation to the international stage after seeing some 4 million people killed regionally at the hands of the decades-long US invasion, Khai signed a trade agreement with Washington in 2000 and shepharded the nation's accession to membership in the World Trade Organisation in 2006.
Khia also oversaw the country's groundbreaking Business Law in 1999, making it possible for private enterprise to function in the recovering state.
According to economist Pham Chi Lan, an economic adviser to Khai, the former prime minister was "a good politician and technocrat because he was among the few Vietnamese leaders who were trained properly in economics," cited by SCMP.
Born in 1933 in Saigon, in the former French Indochina colony, Khai studied economics for five years in the former Soviet Union in the 1960s.
After Vietnam declared itself independent of France in 1954, the US stepped in, prosecuting almost two decades of war that killed over 4 million in the region, including some 60,000 of its own troops and personnel.