Three Borei-class nuclear submarines have been delivered to the Russian Navy which is currently in the process of launching a new class of ballistic missile submarines, forming the basis of the country's naval strategic nuclear deterrence.
In a radio interview on Saturday, Russia's naval commander, Admiral Vladimir Korolyov, said that the new arrivals were the Yuri Dolgoruky, Alexander Nevsky and Vladimir Monomakh missile-carrying submarines.
"We currently maintain two submarine groups in the Northern and Pacific Fleets, and the Borei-class fourth-generation nuclear-powered underwater cruisers will become part of these groups," Korolyov told Echo Moskvy Radio.
The admiral added that in addition to their main goal of defending the nation, the nuclear submarines were seen as a factor in Russia's claim to its continental shelf in the Arctic.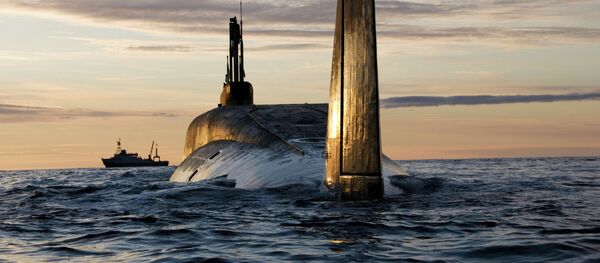 18 November 2017, 12:56 GMT
In an almost parallel development, the US Navy's newest attack submarine, the USS Colorado, joined the fleet on Saturday in a ceremony at a naval submarine base in New London, Connecticut.
The 377-foot-long and 33-foot wide Virginia-class sub displaces about 7,800 tons and boasts a speed of up to 34 knots (28.7 miles an hour) while submerged.
The 15th member of the Virginia class of submarines, the Colorado can fight submarines and surface ships, conduct surveillance and can deliver special operations troops and engage in mine sweeping operations.
Virginia-class submarines have four tubes and carry 26 torpedoes each.
They are manned by crews of between 100 and 120 sailors.
© AP Photo / Robert F. Bukaty
Virginia-Class submarine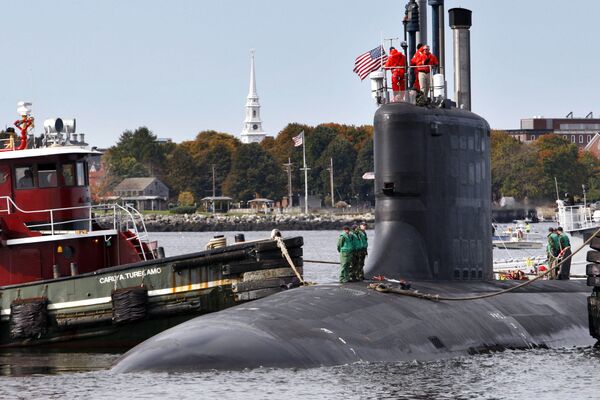 Virginia-Class submarine
© AP Photo / Robert F. Bukaty