"We categorically reject that Slovakia in any way can be related to chemical weapons — whether it's about the fourth-generation ones or any others — and their use," Susko told journalists.
Earlier on Saturday, Russian Foreign Ministry spokeswoman Maria Zakharova said that the most likely sources of origin of the Novichok substance were the United Kingdom, Slovakia, the Czech Republic, Sweden and, possibly, the United States.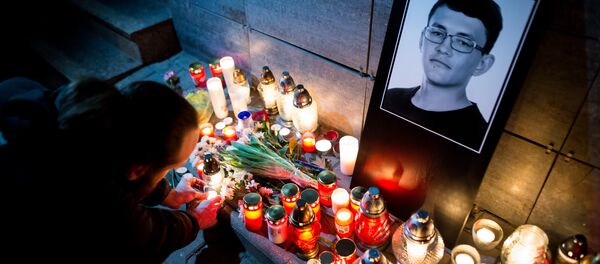 27 February 2018, 13:04 GMT
Relations between Moscow and London deteriorated in early March after former Russian intelligence officer Sergei Skripal and his daughter were found unconscious in a shopping center in Salisbury. UK Prime Minister Theresa May said that it was "highly likely" that Russia was responsible for the incident, since the two were poisoned with a Novichok-class chemical agent that was developed in the Soviet Union.
On Wednesday, May went on to announce a package of anti-Russian measures, including the expulsion of 23 Russian diplomats from the country, and the suspension of bilateral contacts between London and Moscow.
At the same time, the United Kingdom refuses to disclose data on the progress of the investigation, including information about the state of health of Skripal and his daughter.
According to Zakharova, this gives the UK side the opportunity to make the loudest statements without worrying about the evidence and referring to secrecy. Russia categorically refutes its alleged involvement in the poisoning of the Skripals.