Science and technology are women's best allies - not only in terms of self-development and realizing one's professional potential, but also in terms of entertainment and meeting their aesthetic needs.
The latest developments by Russian universities participating in the 5-100 Project meet all today's requirements.
READ MORE: Study Reveals Which Sport Raises Sex Desire
NUST MISiS: Interior Design and Clothing Items of Any Form
Russia's first Fablab was opened in the National University of Science and Technology MISiS (NUST MISiS). The term "fablab", which stands for "fabrication laboratory", is a network of laboratories, which was created in the early 21st century and quickly gained popularity all over the world. Fab Labs, or people working in these laboratories, can create new clothing, furniture and décor designs using practically any material, from plywood and cardboard to plastic and metal.
READ MORE: Heritage of the Great: Hawking Questioned Fundamental Physics - Analyst
Today, designers successfully use 3D printers to create new models. 3D printing provides them with almost limitless possibilities for creating objects of various shapes, textures and sizes. Experts believe that in the near future, every household will have its own 3D printer for creating tailored clothing.
Researchers from NUST MISiS say that soon, in order to create any object, one will simply have to give the molecule assembler instructions in the form of a computer file.
MIPT: Combating Ageing Process
Researchers from the Moscow Institute of Physics and Technology (MIPT) have been conducting original research into the development of new anti-aging technologies. According to Pyotr Fedichev, head of the Laboratory of Computer and Mathematical Modelling of Biological Systems at MIPT, from the mathematical point of view, aging is not inevitable; while the process of cell aging can be slowed down almost completely.
READ MORE: British Scientists Find Easy Way To Slow Aging
"For the past five years, alongside leading international experts in this field, we have been searching for new therapeutic approaches to stopping the aging process," Fedichev told Sputnik. "We are hoping that in the next two to three years we can market the solution, which will help to significantly delay the onset of aging. In the near future, new anti-aging medications will help to eliminate the signs of aging, minimize the likelihood of the development of diseases and improve the quality of life of the elderly."
There are animals, such as naked mole rats and bats, whose bodies actually do not age or age at an infinitesimal rate, Fedichev explained. These animals do not show any typical signs of aging. As they advance in years, they do not develop more diseases or die more often than their young. That is why developing remedies that can help the human body enter a similar mode of operating will become one of the most promising ways of combating the process of aging.
The researcher believes that these remedies might become available in Russia and the rest of the world in the near future.
KFU: Colored Diamonds
On the global diamond market, brightly colored diamonds, which are called fancy diamonds, cost tens and even hundreds of times more than pure transparent ones. Some fancy diamonds that have a particularly rare hue can cost up to 300,000 dollars per carat.
Together with fellow researchers from the Kazan Physical-Technical Institute, Oleg Lopatin, Professor at the Kazan Federal University's Department of Mineralogy and Lithology and co-owner of the patent, Method of Obtaining Diamonds of Fancy Yellow and Black Colors, managed to replicate the natural process of obtaining colored diamonds using ion implantations.
Diamonds
Using this method, researchers implant ions into a sample placed inside an ion-beam accelerator, so that these ions fill up the necessary spaces in the crystal lattice. As a result, upon bombarding a colorless beryl with chromium ions, one can obtain a green emerald, or, upon introducing iron ions, a blue aquamarine, while corundum can be turned into a red ruby or a blue sapphire.
Using this equipment, one can turn a natural colorless diamond into a yellow stone in just five minutes, or into a black one in less than an hour, while it would have taken millions of years to obtain them naturally.
ITMO: Secure Smart Home
Smart Home is the latest scientific development, a dream come true for many struggling with housework. This software system brings comfort and resource-saving to a whole new level. It can identify various scenarios and respond accordingly.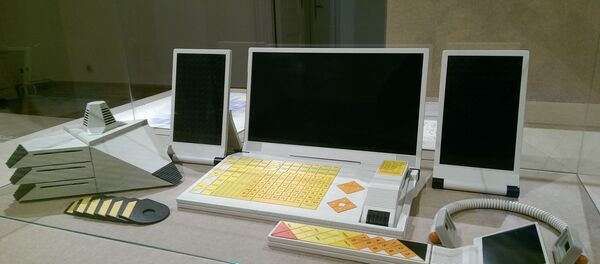 26 February 2018, 14:03 GMT
Smart home technologies are currently being actively implemented. They do, however, have a range of shortcomings: the equipment costs a lot, it is limited by foreign patents, and, most importantly, smart homes are not protected from being hacked.
While working on the development of their own system, researchers Sergei Zimnenko, Denis Nevmerzhitsky and Alexei Silayev, from the Information Security Faculty at St. Petersburg National Research University ITMO, were guided by the principles of security.
They believe that the solutions currently presented on the market lack proper data encryption, while their new development will offer a significantly higher level of security compared with that of their competitors.
Within the framework of the Secure Smart Home, researchers created an unusual smart socket that can be controlled remotely using transmitters and a special protocol. It is protected from hacking - only its owner will be able to turn it on and off remotely.
Using the smart socket will also allow its owners to measure the electricity consumed by the plugged-in appliances. Once the electricity consumption reaches the network's critical level, the owner will receive a message that some of the appliances must be unplugged.
MEPhI: Virtual Assistant for Any Task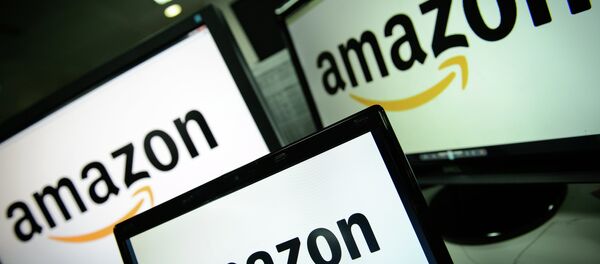 Alexei Samsonovich, Professor at the National Research Nuclear University MEPhI's Institute of Cyber Intelligence Systems, is currently working on the improvement of the Virtual Actor intelligent agent, which has narrative and emotional intelligence.
The researcher believes that artificial intelligence will be able to make our professional and everyday lives easier by undertaking a great number of our tasks.
"Years ago, computers replaced calculating machines, drawing boards and musical instruments, while smartphones replaced photo cameras, recorders, computers and even pocket flashlights - all in one," Alexei Samsonovich told RIA Novosti. "Now we should get ready for a brand new computer program that will replace Photoshop, Word and the rest of these programs that we use, except, this new program will be able to understand on its own what we need."
Users will also be able to talk to computers and smartphones the way they talk to human beings, Samsonovich explained.
"We will have the total mutual understanding with devices, not as tools, but as if they were actual partners and assistants," the researcher said. "They will understand your emotions, goals, the situation in the surrounding world. We are talking about a certain kind of singularity, when all the functionality is reduced to a single point, which gives us a full range of options."