"We will have a point on Iran, we had the Joint Commission… I will update the ministers on the good results we had… and we will discuss the ways in which we can keep the full implementation of the deal… This is not a proposal of sanctions, additional sanctions against Iran," Mogherini told reporters when answering a question if the Monday session of the council was devoted to new restrictions.
READ MORE: Senior Iranian Official Warns EU Against Indulging US Amid New Sanctions Threat
The diplomat said that the agenda of the talks would include several more Iran-related issues, adding that they were separated from the Iranian nuclear deal and the focus of negotiations would not be on "adding sanctions" against Iran.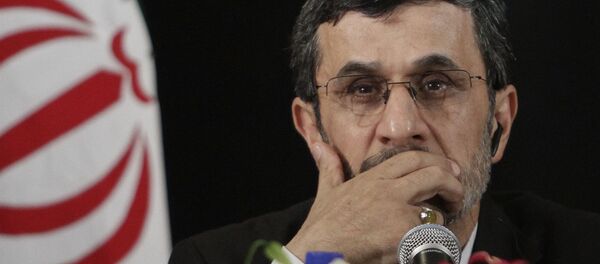 On Friday, Vienna hosted a meeting of the Joint Commission of the Joint Comprehensive Plan of Action (JCPOA) between the P5+1 group of countries (comprising Russia, China, France, the United Kingdom, the United States and Germany) and Iran. The meeting, focusing on the issues related to the implementation of the JCPOA, was chaired by the European External Action Service Secretary-General Helga Maria Schmid on behalf of Mogherini.
On July 14, 2015, Iran and the P5+1 group signed the JCPOA to ensure the peaceful nature of Iran's nuclear program. Under this agreement, Tehran pledged to not seek to develop or acquire nuclear weapons in exchange for the lifting of sanctions imposed against Iran.
READ MORE: US Senator Corker Suggests Trump to Pull out Iran Nuclear Deal in May (VIDEO)
In recent months the discussions of the deal have intensified amid the numerous critical statements of US President Donald Trump and his calls to 'improve' the accord threatening to withdraw from the agreement otherwise.