"I don't know where we're going up end up with the talks. [But] I do see demand increasing, clearly," for deployments of the WC-135 Constant Phoenix "nuke sniffer," Admiral Harry Harris, head of US Pacific Command, told Congress last Thursday.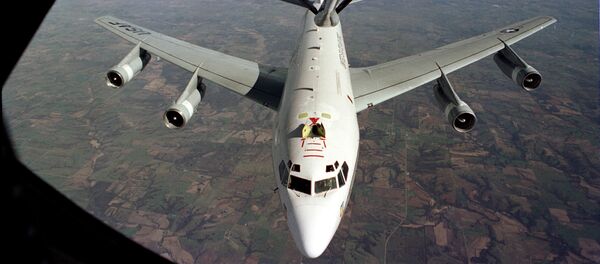 Currently, the commander has P-3 Orion surveillance planes, RC-135 Rivet Joint reconnaissance aircraft and the WC-135 sniffers at his disposal, according to Harris' remarks.
The US Air Force fact sheet on the WC-135 notes that it is the only aircraft in the fleet capable of conducting air sampling operations and detecting radioactive "clouds" in real time. In the event Trump and Kim reach an agreement, the WC-135s will be needed for verifying nuclear testing hasn't occurred, Military.com reports.
The WC-135 "helps me understand the nature of North Korea's nuclear testing," Harris said, noting that right now, when he needs the WC-135 he must make a request with the Joint Chiefs of Staff.
"We have to enter this eyes wide open," Harris said about the pending meeting between Kim and Trump. "The fact that we're talking at all has a positive framework about it. We haven't lost anything by talking," the admiral said, noting that "the opportunity to engage has value itself, regardless of outcome."

On Monday, Yonhap reported that South Korean Foreign Minister Kang Kyung Wha said Kim had given "his word" about Pyongyang's commitment to ditching its nuclear weapons program. "The significance of his word is quite weighty in the sense that this is the first time that the words came directly from the North Korean supreme leader himself. And that has never been done before," Kang said.
Kim expressed a willingness to dismantle the country's nuclear weapon and ballistic missile program this month through a group of South Korean senior officials who visited the White House. The South Koreans let Trump know that Kim invited the US leader to a summit and Trump quickly accepted the offer.