"The majority of the people in Europe think that the results of the election are predetermined. I do agree but only in a sense that people are happy with President Putin. There are 8 candidates representing different political camps and a list of them is shown at the entrance to the polling stations. People will vote for someone who they think is the best," D'Amico, who is the Italian Lega party's member, said on Sunday.
The observer noted that the voting process at the polling stations he had visited on Sunday was organized according to rules and procedures.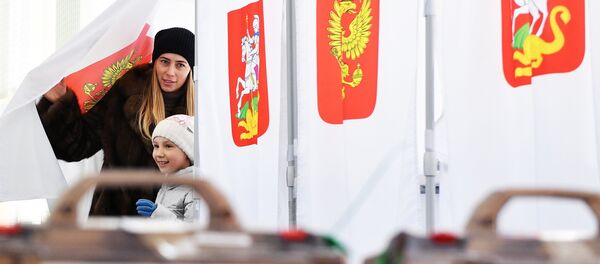 The politician underlined that it was still unclear what would be the next Italian governmental composition to predict a vector of the bilateral relations between Rome and Moscow.
However, he noted that relations between Russia and Italy under the center-right government with Mateo Salvini's participation would become "stronger than ever."
"Russia should be a part of Europe. We do not want the World War III. We need to launch a de-escalation process building confidence and trust between the EU and Russia," he added.
Incumbent Russian President Vladimir Putin received support of the absolute majority of the Russians eligible to vote, namely, 76.65 percent of votes as information from 99.5 percent of polling stations processed, according to the preliminary data of the Russian Central Election Commission (CEC).