"The voting finished at our polling station at 8 p.m. So, 873 voters took part in the election at the polling station 8277," Pisarev said, noting that the number includes the early voting.
Pisarev noted that the election day turned out to be quite busy for the members of the election commission, as the first voter was at the doors waiting 10 minutes before the opening of the polling station, while the last voters came some five minutes before the polling station's closing.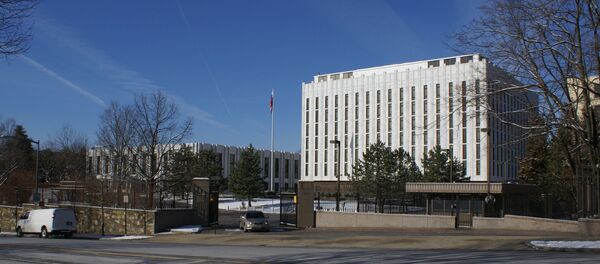 "There was a flow of people throughout the day, and in the middle of the day there was a long line of people," he added.
The Consul General also noted that the voting went well and with no incidents, except for some four-five people downstairs the building calling on people not to vote.
The voting was held from 8 a.m. to 8 p.m. local time, as it was done in Russia.
Four polling stations operated in the United States on the election day, including in the embassy in Washington and Consulates General in New York, Houston and Seattle, as well as two stations outside the main polling stations — in Brooklyn and in Portland.