Amid increased calls across the US for stricter firearm legislation following the recent two high school shootings, the Swiss model for gun control may serve as an enviable example.
Switzerland's democratic history and high gun ownership rate (24 per 100 citizens, according to Gunpolicy.org) make it possible to compare the small landlocked nation to the US, where there are about a hundred guns for every hundred people.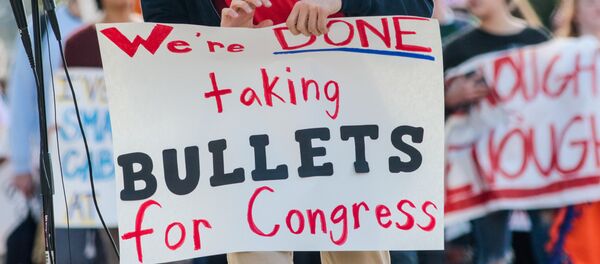 Despite showing the highest level of gun violence compared to the rest of Europe, it has a much smaller number of gun-related deaths and homicides than the US, according to Gunpolicy.org. Sputnik has asked Lulzana Musliu, spokesperson for the Swiss Federal office of police for a comment.
"The number of firearms is higher that than in neighboring countries," Lulzana Musliu noted. She went on to say that there are no national statistics on the issue, since each canton (region) is individually responsible for enforcing the Weapons Act, the nucleus of Switzerland's comprehensive gun-control regime. According to the latest estimates, which date back to 2013, there are around 2 million firearms in Swiss households, she said.
She remarked that the high number of privately-owned rifles is directly linked to the nation's military tradition:
"Military service is compulsory for Swiss men. Most of them are issued a military weapon, which they keep at home as part of their military obligations."
The procedure for obtaining rifles is strict and formal:
"Members of the Swiss Army obtain ammunition for army-issued rifles at a federally licensed shooting range and use the ammunition there under supervision," Ms. Musliu noted.
According to her, it is also possible for formers members of the army, who clearly have enough expertise and self-discipline, to receive a service weapon, provided they are issued a  firearms acquisition license.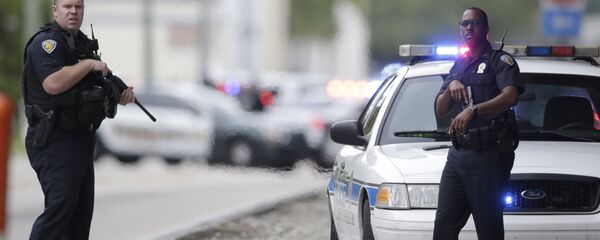 Separately, recreational shooting enjoys a great deal of popularity in the country, with a large number of shooting ranges and many shooting clubs scattered throughout the nation. Ms. Musliu said recreational shooters can bring their own weapon or rent one at the range where they regularly meet to practice the sport.
Commenting on the landmark Swiss Weapons Act, she said that it aims to "prevent the misuse of firearms." For instance, according to the current legislation, to obtain a rifle ownership permit one has to be over 18 years old.
Also, "you must not be subject to a dutyship or a supervision order, you must not give any cause to assume that you could harm yourself or anyone else with the weapon, and you must not have a criminal record for violent or dangerous offences or repeated felonies or misdemeanors," the federal police spokeswoman noted.
READ MORE: EXCLUSIVE: US Must Avoid 'Kneejerk Reactions' to Maryland School Shooting
Separately, there is notably a special "information system for firearms" in Switzerland which collects data on all refusals, which the police have access to and consult every time someone wants to purchase a rifle. Importantly enough, the Swiss military is promptly informed if someone has been deprived of the right to keep a weapon. Third parties' anticipations over a gun holder's mental health are also welcome to be directed to the police:
"Doctors and other third parties can inform the police if they think a person could be a danger for himself or someone else," Ms. Musliu told Sputnik.
The views expressed in this article are solely those of the speaker and do not necessarily reflect the official position of Sputnik.