Associate Professor in Network Engineering at RMIT University, Mark Gregory, spoke to Radio Sputnik about the scandal and other data security issues facing the US.
Sputnik: In your view, what can be the fallout of the unfolding Facebook data scandal?
Mark Gregory: This has been a long time coming. We've seen some very unusual and unacceptable practices by Facebook over the last decade. This really is the culmination of practices that this company has been involved with. The company's cries that it doesn't know what was going just don't ring true at this point.
So, what we're going to see is hopefully a very detailed investigation. I think that most people that are involved in social media understand that if a court orders the police to investigate information that's contained in a telecommunications or electronic system, such as Facebook, then it's reasonable because it's a court order.
But for governments, politicians, private companies to be actively working with these companies that run the systems, to harvest information and to use that information, I think that most people will agree that's a step too far.
Sputnik: Now some of the analysts have expressed their concern that the outrage over the case is being used as a weapon to establish control over social media. Have you got any take on that?
Mark Gregory: I think that what we're going to see is that social media, as with most things relating to telecommunications and digital systems, will be slowly regulated over time, and the practices we're seeing now will be subjected to much greater scrutiny.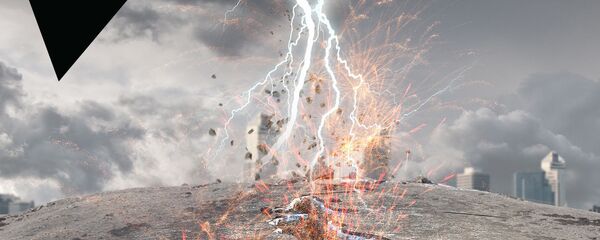 So, what we're going to see is possibly the United States starting to catch up to Europe and other countries in terms of protecting private information. I think the average consumer is happy to use social media and finds that it's very beneficial to meeting with friends and family, but they also expect companies to understand that personal data is private.
Sputnik: Do data security companies, or that particular sector have issues then, at the moment, in terms of keeping pace with technology? Is that a challenge for data security and privacy at the moment?
Mark Gregory: I think the key thing is that the US demonstrated that the self-regulation of privacy and security of personal data is not working. It's failing. And really, this situation with Facebook and a number of data breaches that have occurred with major US companies are highlights that the industry is really in chaos.
I think many of the executives see this as an opportunity to make money. They've got access to large amounts of data. They can sell that data, and in some way, turn it into cold cash. So really, it's time for authorities in every country around the world to put in place reasonable safeguards.
Most countries have had a rule for many decades: the police want access to personal private data, they need a judge to give them a warrant. For private companies to be releasing personal data, that's always been unacceptable.
READ MORE: Founder of Pro-Brexit Campaigning Group Denies Working With Cambridge Analytica
So, what we're hopefully going to see is the US starting to catch up with the rest of the world, because most of these big companies are centered in the United States at the moment, and the only other companies in this area are the Chinese social media companies, and they've got their own problems with keeping personal data out of the government's hands.
Sputnik: Before this story with Cambridge Analytica surfaced, Facebook was already facing criticism. Can we trust the US government to govern and regulate these tech giants?
Mark Gregory: We certainly have a problem with the situation in the US. There's really two different forces at play here. The first one is a force that the market can self-regulate itself, that the market can be trusted, that companies can be trusted, that governments should try and stay out of it, and that has typically been the Republican leaning side of the house.
READ MORE: May: UK Gov't Has no Contracts With Cambridge Analytica or Parent Group (VIDEO)
But on the other hand, the Democrat side of the house have been more reasonable in terms of understanding that companies can't be trusted, they're only about profit, there is a need for legislation and regulation.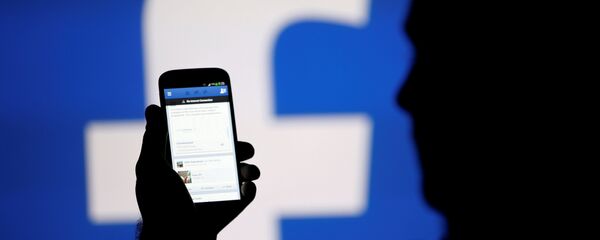 The problem with the United States is that the former president was really hamstrung in terms of what he could do with the house. The current president is proving to be quite interesting in different ways.
So, for the past 15-odd years, the US has really been treading water, it's not really been moving forward. So, we're seeing problem after problem after problem coming out of the United States, in terms of telecommunications, in terms of their policies related to security, how they work with companies around the world. So, this is just a raft of problems coming out of the United States.
The views and opinions expressed in this article are those of the speaker and do not necessarily reflect those of Sputnik.