"The operation and its success made clear that Israel will never allow nuclear weaponry to be in the hands of those who threaten its existence — Syria then, and Iran today," Israeli Intelligence Minister Israel Katz said on Twitter.
Israel, after ten and a half years, officially acknowledged its involvement in the destruction of an alleged secret nuclear facility in the neighboring country and declassified numerous materials about the preparation and conduction of the operation.
READ MORE: Israel Admits Bombing Nuclear Facility in Syria's Deir ez-Zor Province in 2007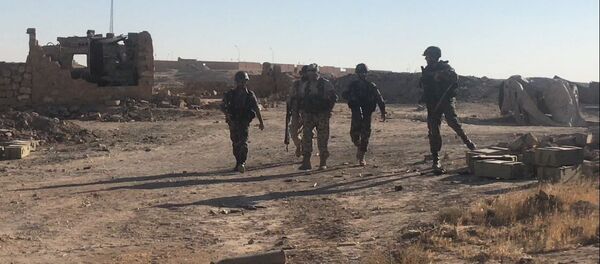 26 February 2018, 12:18 GMT
The
Israel Defense Forces
say that their aircraft bombed the reactor in the months before it was commissioned. With the outbreak of the civil war in Syria,
Deir ez-Zor
province, where the facility was allegedly located, became almost completely occupied by the terrorists.
Israeli Defense Minister Avigdor Liberman has also commented on the revelation. "The motivation of our enemies increased in recent years, but so did the strength of the IDF. Our Air Force and intelligence capabilities intensified and expanded [vastly] from the capabilities we had in 2007," Liberman said, as quoted by Jerusalem Post. "Everyone in the Middle East would do well to internalize this equation." Damascus has not yet reacted to the Israeli statements.
The raid on Syria marked the second time Israel's military has destroyed the nuclear power generation capabilities of a neighbor in the region. In 1981, the Israeli Air Force destroyed a reactor in Iraq. Now the Israelis have promised not to permit the appearance of nuclear weapons in Iran and speaks of its readiness, if necessary, to act alone.
Israeli and US authorities have been accusing Iran of having a military presence in Syria and even having a base there; Iran has refuted the claims, calling them groundless, while admitted sending military advisers to train troops loyal to Damascus.
Israel views Iranian activities as a threat to national security and constantly warns that Iran is allegedly building a permanent military base south of country's capital, Damascus.
In February, the conflict between Israel and Iran in Syria escalated. The Israeli army said its helicopter intercepted an Iranian drone launched from within Syria and that the Israeli Air Force hit Iranian targets in Syria. The Israeli moves prompted fire from Syrian air defense systems, resulting in an Israeli F-16 fighter jet being hit. In the second wave of the attack, the Israeli forces struck 12 targets in Syria, including Syrian air defense batteries and alleged Iranian military facilities.