In modern-day Libya, the torture and execution of migrants and Libyan nations is widespread, according to a report by the United Nations Human Rights Council (UNHRC) published on Wednesday.
The report also confirmed the existence of "open slave markets" throughout the north African country, and warned that Libyan armed groups – many of which received military support from the NATO-led coalition – are carrying out atrocities and human rights abuses.
"Extrajudicial and unlawful killings are rampant. In what has become an increasing pattern in and around Benghazi over the last two years, more bodies with signs of torture and hands bound were found in the streets. Armed groups are the main perpetrators of grave human rights violations and act with almost complete impunity," UN Assistant Secretary-General for Human Rights Andrew Gilmour said, during the Geneva forum.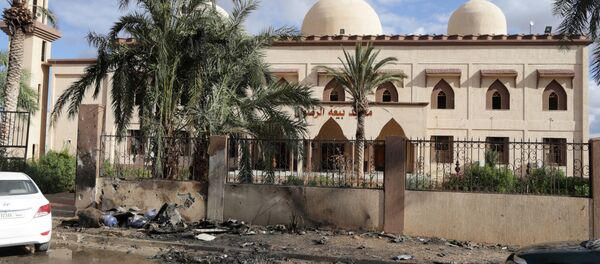 9 February 2018, 12:23 GMT
Video footage of the execution of ten blindfolded men by a Libyan special forces commander was released earlier this year, on January 24.
Mr. Gilmour also warned that a number of detention centers and interrogation facilities with "links to ministries" are carrying out human rights violations.
"We are deeply also concerned about reports of migrants and refugees allegedly being sold as slaves and call on the Libyan authorities to investigate and hold persons responsible for those acts accountable," EU diplomat Carl Hallergard said.  
In 2016, then-US President Barack Obama said that failing to prepare for the ousting of Gaddafi was the biggest mistake of his presidency.
READ MORE: Ex-French President Sarkozy in Trouble: Gaddafi Family Takes Its Sweet Revenge
Despite the continued chaos throughout the country, Libya has been ramping up its oil exports over the past year, and is close to dislodging Saudi Arabia as the third-largest exporter of seaborne oil to Europe, according to the International Energy Agency (IEA.)