Kuzynski's resignation comes just one day before an impeachment vote was due Thursday, TeleSur TV reported. The vote was proposed by Fuerza Popular, which is led by the former presidential candidate Keiko Fujimori.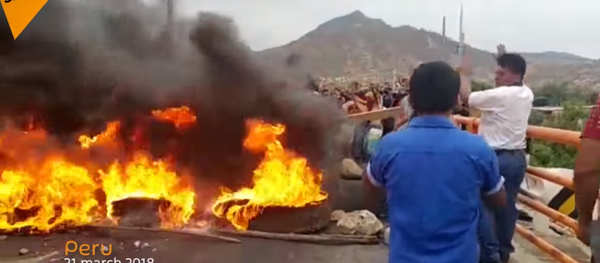 In the video, government officials allegedly appear to be promising financial compensation in exchange for their rejection of the motion to impeach Kuzynski, BBC reported. The impeachment vote was triggered by Kuczynski's ties to the Brazilian construction company Odebrecht.
The Peruvian Congress, which has accepted Kuzynski's resignation, announced that it will debate the matter. Peruvian Vice President Martin Vizcarra will likely be sworn in as president around 11 a.m. local time on Thursday, according to reports.
 Kuczynski's government shot down vote-buying allegations after the first series of videos were published on Tuesday; however, officials have since kept mum on the matter.