White farmers in South Africa have claimed that they are being targeted in an increasing spate of "brutal" attacks which are being denied by the country's government, according to The Independent.
The UK newspaper cited activists as saying that 2018 has already seen 90 such attacks and that at least one white South African farmer currently dies in these assaults every five days, a figure that has never officially been confirmed.
READ MORE: Not So Cool Now? H&M Closes Shop in South Africa Over Racist Ad Retaliation
Separately, the Independent singled out 35-year-old Gabriel Stols, one of the victims of these attacks, whose younger brother was killed by four unknown assailants in South Africa's judicial capital of Bloemfontein in October 2017.
"What is happening to us is torture, it is slaughter, it is brutal – it is revenge. The world doesn't know what is happening in South Africa," Stols pointed out.
His remarks came after the South African parliament approved a motion by the opposition party, the Economic Freedom Fighters, to change the country's constitution in order to pave the way for a planned confiscation of white-owned land without compensation.
READ MORE: Apartheid Aftereffect: Are Farm Murders in South Africa Racially-Charged?
Supported by the ruling African National Congress and President Cyril Ramaphosa, the motion prompted white farmers in South Africa to cry foul.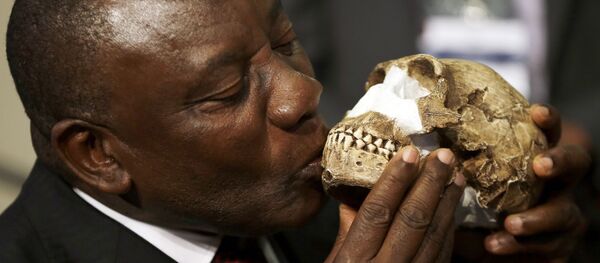 20 December 2017, 16:54 GMT
This fell on the deaf ears of the government, which claims that murders of white farmers are simply one aspect of the crime-related problems the country is currently facing.
Confiscating land from whites became a key point in Ramaphosa's  program after his predecessor Jacob Zuma was toppled in February, 2018. When introducing the motion, the head of the Economic Freedom Fighters party Julius Malema, for his part, described the law as mere retribution targeting the "criminals who stole our land."
According to the South African government audit, the country's white minority currently owns 72 percent of the nation's farmland.