Trump was fuming on Tuesday night and tried to figure out who leaked the information that only a small group of staffers had access to, CNN reported, citing a source familiar with the US president's thinking.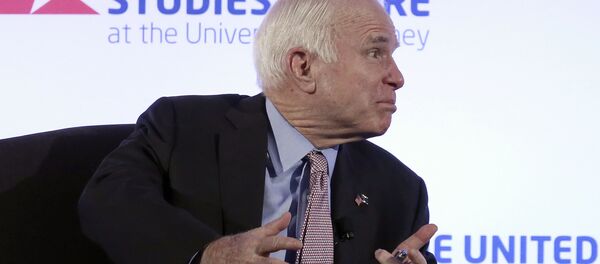 Both the Kremlin and the White House have said Trump
called
Putin on Tuesday to congratulate him on his election victory. But US media reports said the US president extended the congratulations despite the warnings of multiple advisers and a note in his briefing materials in all capital letters that said, "DO NOT CONGRATULATE."
A White House official told CNN the leak was "unacceptable," while others said it was done in order to embarrass Trump and his National Security Advisor H.R. McMaster.
Several members of Congress have criticized Trump's offer of congratulations to Putin.
The Russian presidential election was held on Sunday. According to the preliminary information provided by the Russian Central Election Commission (CEC), Russian President Vladimir Putin won the election with 76.68 percent of votes after 99.94 percent of the ballots have been counted.