"Juniper Cobra 2018 was cooperatively planned over the last year and a half and, though driven by the overall situation in the Middle East, the exercise was not related to any specific real-world events," the release said. "[A]fter several weeks of robust training between US and Israel military personnel on shared capabilities and interoperability via computer simulations and live-scenarios," the release said.
The European Command pointed out that more than 2,500 US personnel and 2,000 Israeli personnel participated in Juniper Cobra.
READ MORE: US Marines Train with Allies in Israel, Romania to Respond to Regional Threats
"Soldiers, Sailors, Airmen, Marines and civilians took part in a wide array of joint training opportunities in various locations throughout Israel, ranging from mass casualty response to ballistic missile defense," the release said.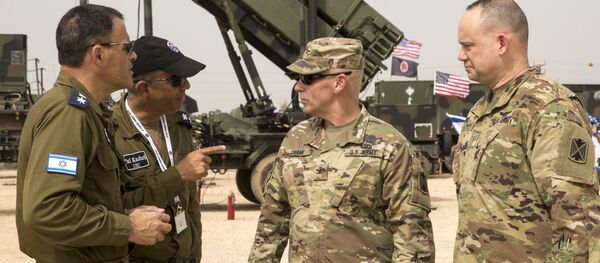 The European Command explained the exercise was conceived to sharpen joint operations and interoperability between the US and Israeli armed forces.
"The United States and Israel have a steadfast military-to-military relationship built on trust developed over decades of cooperation," EUCOM commander Gen. Curtis Scaparrotti said in the release.
Scaparrotti also said the US military values the relationships it has forged with the Israeli Defense Forces and will continue to work alongside them to promote stability throughout the region.