"Amor M. Ftouhi, 50, of Montreal, Canada, who was previously indicted in July 2017, for charges relating to an attack on a Bishop Airport officer in Flint, Michigan, was charged today with an additional offense of committing an act of terrorism transcending national boundaries," the release said on Wednesday.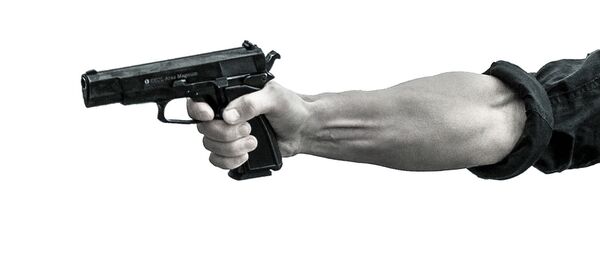 Prosecutors said Ftouhi came to the United States from Canada for the purpose of murdering government personnel in the country. The defendant has researched gun regulations in America prior to travelling to the United States and looked for gun shows in the state of Michigan.
On June 20, 2017, he attacked Lt. Jeff Neville at the Bishop Airport Authority with a knife while screaming "Allahu Akbar" and referring to the killings in in the Middle East.
Ftouhi was detained by local law enforcement and remained in custody at the Genesee County Jail on federal criminal charges of violent act at an international airport.