Britain has expelled 23 Russian diplomats, cancelled high-level contacts, and vowed a ministerial and Royal family boycott of the upcoming World Cup in Russia over the poisoning of Russian ex-spy and MI6 informant Sergei Skripal and his daughter. After accusing Moscow of the crime, UK authorities dismissed Russia's proposal to carry out a joint investigation, and ignored its request to provide it with a sample of the poison used in the attack.
Poisoned Relations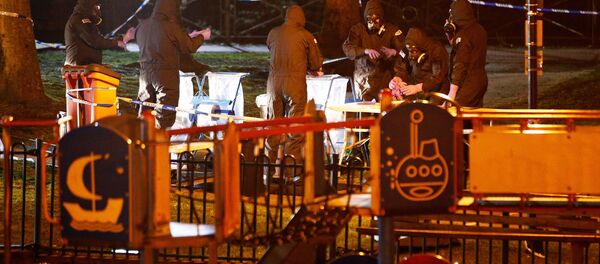 But the Skripal case certainly isn't the first time that Russia has been baselessly accused of heinous poisoning attacks. In 2004, pro-Western Ukrainian presidential candidate
Viktor Yushchenko
was thought to have been poisoned with dioxin, leading to his temporary physical disfigurement. Immediately pointing the finger at Moscow, Yushchenko evoked public sympathy to help improve his electoral rating, and went on to become president in the aftermath of Ukraine's first color revolution.
Nearly a decade and a half after the attack, Yushchenko's allegations remain unproven, and an official investigation into the suspected poisoning went nowhere. Ukrainian prosecutors complained that Yushchenko offered little cooperation with the official inquiry, and repeatedly refused to provide blood samples. Opposition figures in Ukraine have since speculated that the poisoning may have been little more than a political stunt.
Viktor Yushchenko
© RIA Novosti . Grigory Vasilenko
/
Two years later, in 2006, another poisoning story made headlines, this time involving former Russian Federal Security Service agent Alexander Litvinenko, who died after being given a deadly dose of polonium.  Western media and British authorities immediately blamed Moscow, but offered no real evidence.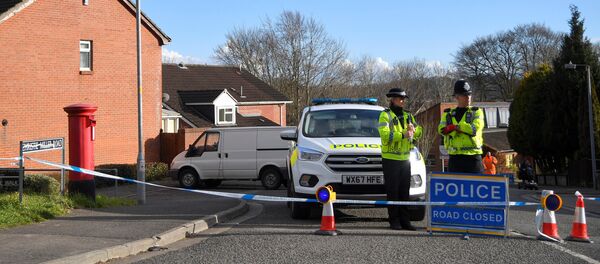 Subsequent expert testimony in the Litvinenko case determined that it was not possible to trace the poison back to a specific location, contrary to London's claims. A coroner's inquest took place only five years after Litvinenko's death, and prosecutors' 'grave suspicions' of Russian involvement were not substantiated. Russian investigators, for their part, were barred from investigating the case, and didn't receive evidence from the UK to justify the extradition of Andrei Lugovoy, the man UK authorities accused in the killing.
Further investigations by Russian media later charged that Litvinenko may have been poisoned by renegade Russian oligarch Boris Berezovsky as part of a plan to smear the Russian government. Just this week, Litvinenko's father, Valter Litvinenko, made a sensational appearance on Russian television with Lugovoy, where he said that he believed his son was killed by biochemist Alexander Goldfarb, who he suspects of being a CIA agent.
© Fotobank.ru/Getty Images / Natasja Weitsz
Alexander Litvinenko is pictured at the Intensive Care Unit of University College Hospital in London, England. (File)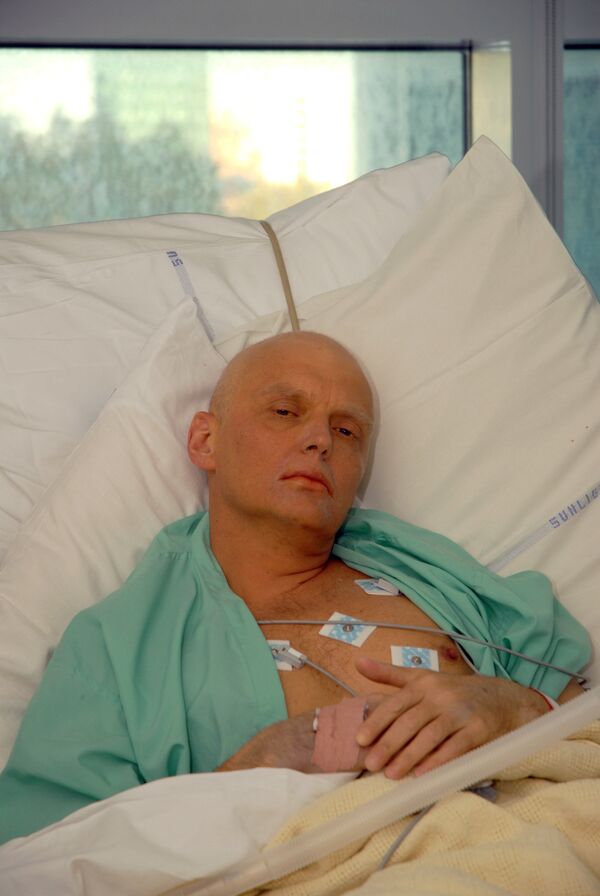 Alexander Litvinenko is pictured at the Intensive Care Unit of University College Hospital in London, England. (File)
© Fotobank.ru/Getty Images / Natasja Weitsz
In other words, the latest claims about 'Russian state-sponsored poisonings' are nothing new, but are a continuation of a well-established pattern of accusations which are never proven. As always, British speculation about Russian involvement in the Skripal case fails to answer the most important question, which is what might motivate Moscow to poison an ex-spy in another country with a 'Russian-made' nerve agent, just days before a presidential election, and amid preparations for the World Cup.
Russian Meddling, From the USA to Limpopo
Of course, in addition to heinous poisonings, Western leaders and media have also accused Moscow of a series of other crimes over the years, some so absurd they are difficult to take with any level of seriousness.
Last year, US Congresswoman Maxine Waters, who earlier gained fame in Russia with her claim that Moscow was "continuing to advance into Korea," defended the fictional African nation of Limpopo, which a pair of Russian telephone pranksters told her had been hacked by the Russians under the personal direction of Vladimir Putin. A concerned Waters promised to "stand with you guys" and get to the bottom of the situation, and find out what intelligence assets the US had in Limpopo to help out.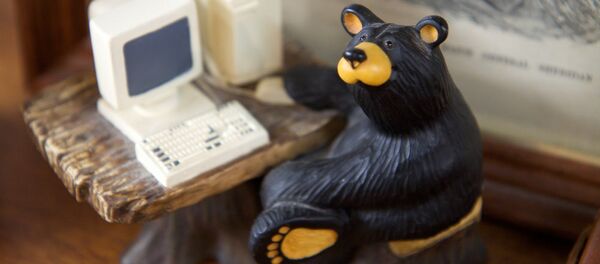 20 January 2018, 12:30 GMT
Months later, the pranksters
struck again
, this time targeting US Ambassador to the UN Nikki Haley, who was tricked into claiming that she was aware of Russian meddling in the elections on the fictional South China Sea island nation of Binomo, and promised to monitor that situation closely.
The trolling of politicians over alleged Russian electoral interference has been a response to a seemingly endless series of claims made by the US and its European allies about Russian election meddling, claims never backed up with concrete evidence.
One-Size-Fits-All Bogeyman
In the eyes of the US and its partners, the list of Russian crimes is long and varied, and includes everything from a US commander's claim that Russia was purposely "weaponizing" Middle Eastern refugees' migration to Europe in an effort to destabilize the EU, to allegations that Russia was behind the assassination of JFK or the Polish president, to the suggestion that Russia had intentions to gobble up Europe like an aggressive "crocodile," and so on and so forth.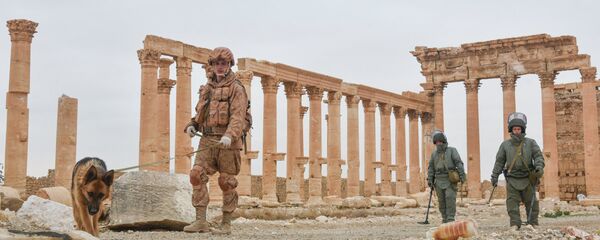 24 February 2018, 19:09 GMT
The list of allegations is so long that it's difficult to keep track, with the only effective and principled response being to try to
fact-check and debunk
some of these claims.
In the meantime, as long as Russia continues to stand for the creation of a multipolar world order, its demonization via baseless accusations, some more serious than others, is likely to continue.