The statement was released in support of UK claims that Russia was "highly likely" to be behind this month's nerve agent attack on its former spy who was found unconscious on a park bench in Salisbury.
"Against this background, the European Union must strengthen its resilience to Chemical, Biological, Radiological and Nuclear-related risks, including through closer cooperation between the European Union and its Member States as well as NATO," the Council said.
It urged EU member states to continue bolstering their capabilities to address hybrid threats, including in the areas of cyber, strategic communication and counterintelligence.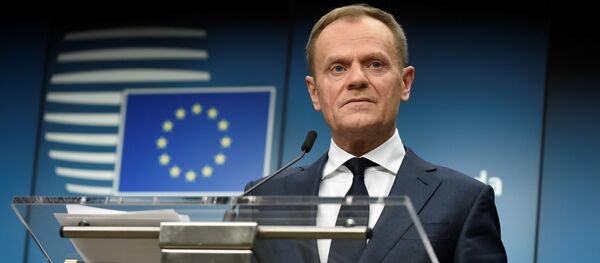 A report on the progress will be prepared by the EU foreign and security policy chief Federica Mogherini and the European Commission by the European Council meeting on June 28-29.
EU Council also said that EU nations will work together to decide what action must be taken on the Salisbury chemical attack. "Member States will coordinate on the consequences to be drawn in the light of the answers provided by the Russian authorities. The European Union will remain closely focused on this issue and its implications," the Council said in a statement.
Former Russian spy Sergei Skripal and his daughter have been in hospital in a critical condition since March 4. They are being treated for exposure to what the UK experts believe to be the A234 nerve agent. UK government was quick to accuse Russia of orchestrating the attack on the former intelligence office, without, however, providing any concrete evidence to support that claim. Russia has rejected the accusations and offered assistance in the investigation. However, Moscow's request for samples of the chemical substance used to poison the former spy was denied.