New Delhi (Sputnik) — Reports that Cambridge Analytica has allegedly stolen the data of millions of Facebook users for political predictability is a situation which India is not ready to fight, as it lacks legal provisions and general awareness on the matter, says a cyber law expert contacted by Sputnik.
"The fact is that Cambridge Analytica will analyze your social media profile and will know facts that even your family or wife doesn't know. They may also analyze your political preferences. Your attitudes and voting preferences are micromanaged. In fact, Cambridge Analytica has helped Donald Trump in his election campaign by analyzing the social media profiles," Sanjay Hegde, a senior advocate, told Sputnik.
READ MORE: Cambridge Analytica Offices in London Sealed Amid Reports of Suspicious Package
Hedge says that as of now, India does not have the competence to deal with such issues as the country has no data protection law and privacy law. All the Indian data is on a Facebook server which is outside the country, where Indian laws are not applicable.
"We need a new law," Sanjay Hegde further added.
Another legal expert, Rekha Aggarwal, is of a similar opinion.
"We are not in a position to take action against Facebook. We have the Information Technology Act 2005 and there is a special cyber cell, but once the data goes into the virtual world, then either to track or take action on it is extremely difficult," advocate Rekha Aggarwal told Sputnik.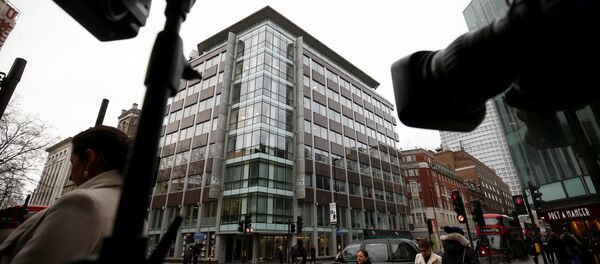 A data analyst says Indians lack awareness of big data and the government needs to take steps to protect citizen privacy in the future rather than harping on what has happened in the past due to general unawareness. 
"Elections in 2019 will be the time when the data analysis will rightly put the most use. The government should immediately take steps to protect citizen privacy. There is a general sense of unawareness about personal data in the country," Prof Pulok Ghosh, head of the Statistics Department of the Indian Institute of Management (IIM) Bangalore, told Sputnik.
READ MORE: India Warns Global Data Analytics Firms Against Meddling in Country's Elections
India's Minister of Information Technology and Law Ravi Shankar Prasad has alleged that the opposition Congress party has hired Cambridge Analytica for their election campaign strategy. He said that his government will take stringent action against Facebook if the data theft is proven.
India is scheduled to hold a general election in 2019.
The views and opinions expressed in this article are solely those of the speaker and do not necessarily reflect those of Sputnik.