New Delhi (Sputnik) — In what could be India's biggest achievement in space exploration, the Indian Space Research Organisation (ISRO) is experimenting with potential structures for lunar habitation, the Indian space minister informed the nation's parliament on Wednesday. 
"ISRO along with academic institutions are performing experiments on potential structures for lunar habitation," Jitendra Singh, Minister of State in the Prime Minister's Office, responsible for the Department of Space, informed the lower house of the parliament.
READ MORE: India Prepares For Second Lunar Mission with Chandrayaan-2
Suman Balka, a member of the house, had asked him whether the ISRO had started working on building igloo-like habitats on the lunar surface for potential future missions and whether it was is planning to use the Moon as an outpost, like missions in Antarctica.  
"Various options are being studied about the requirements and complexities of habitats. The study is more towards futuristic developments," Singh responded.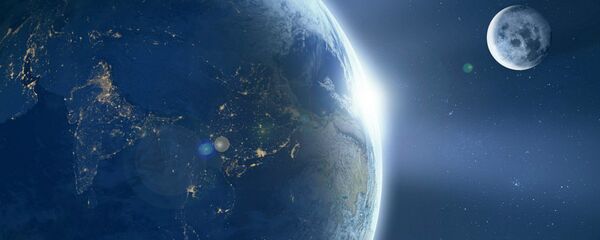 The ISRO is planning to launch the Chandrayaan-II (Moon Mission-II) next month. This mission involves many complex elements like a soft landing, rover separation, and movement on the lunar surface, in addition to the operations of the Orbiter. The rover has been designed in such a way that it will have the power to spend a lunar day or 14 Earth days on the moon's surface and walk up to 150-200 meters. The rover will then send data and images of the lunar surface back to the Earth through the orbiter.
Several new technology elements have been developed indigenously and tests are being carried out for verification.
"Orbiter has completed the thermo-vacuum test, which is one of the major milestones. Lander sensors and actuators are tested on the ground to validate the performance and the results are satisfactory. The rover flight model is being assembled. Payloads are in various stages of delivery for spacecraft integration," Minister Jitendra Singh had said on 14 March when asked about the progress of the mission in Parliament.
ISRO had launched its first moon mission, Chandrayaan-I, in October 2008. Though the mission was expected to last for two years, it only lasted for roughly 10 months after the orbiter stopped communicating with the station in August 2009.