According to reports, Dowd decided to submit his resignation after being fed up with Trump repeatedly ignoring his advice, especially his admonitions that Trump should not sit down for an interview with special counsel Robert Mueller.
​Speaking to Radio Sputnik's Loud & Clear, Dan Kovalik, a human rights and labor lawyer and author of the upcoming book "The Plot to Attack Iran," called Dowd's departure very concerning.
"Well, I think that whenever a lawyer resigns from representation it's a concern," Kovalik told show hosts Brian Becker and John Kiriakou. "We don't really know all the reasons at this point, but he did mention that Trump has been taking his advice less and less and I think he was frustrated… when the lead counsel resigns, you do worry about what is happening and does he feel, for example, if his client is being forthcoming with information."
"One resigns from representation pretty reluctantly, so he must have been really frustrated by Trump," Kovalik said, adding, "Trump seems to frustrate everyone around him… it's not that surprising."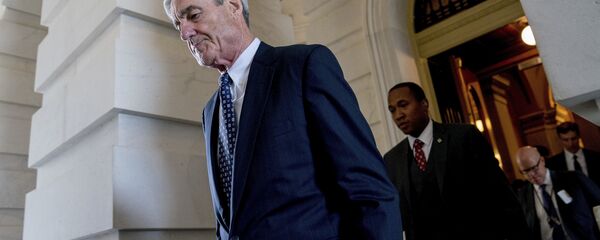 After all, as Kovalik said, the idea of Trump offering himself up for an interview with Mueller was "pretty foolhardy."
"The whole thing in a criminal case is that it's on the prosecution to prove the case… many times you don't want the defendant to testify because the chances for you to screw up your case increase greatly at this point," the lawyer pointed out. "It doesn't seem like the investigation is going anywhere, so why would you, as the defendant, give the investigators a case to make something out of your testimony?… It seems pretty foolhardy."
Dowd's removal really shows that Trump just wants "to take a more aggressive stance [in the case]."
"Trump wants someone who will do his bidding and go on the offensive which, again, I think is a big gamble," Kovalik said. "I think that Dowd probably felt ill-used by Trump and that just seems to be a continuing issue with Trump and his team."
"There's a lot of issues swirling around Trump and one does have the sense that he will get tripped up on one of the issues at some point — he's his own worst enemy. Changing counsels is extreme and seems like a dangerous way to handle your misgivings… the media is going to jump all over this and interpret his lead counsel resigning as some sort of indication that maybe Trump is more guilty than he's leading on."